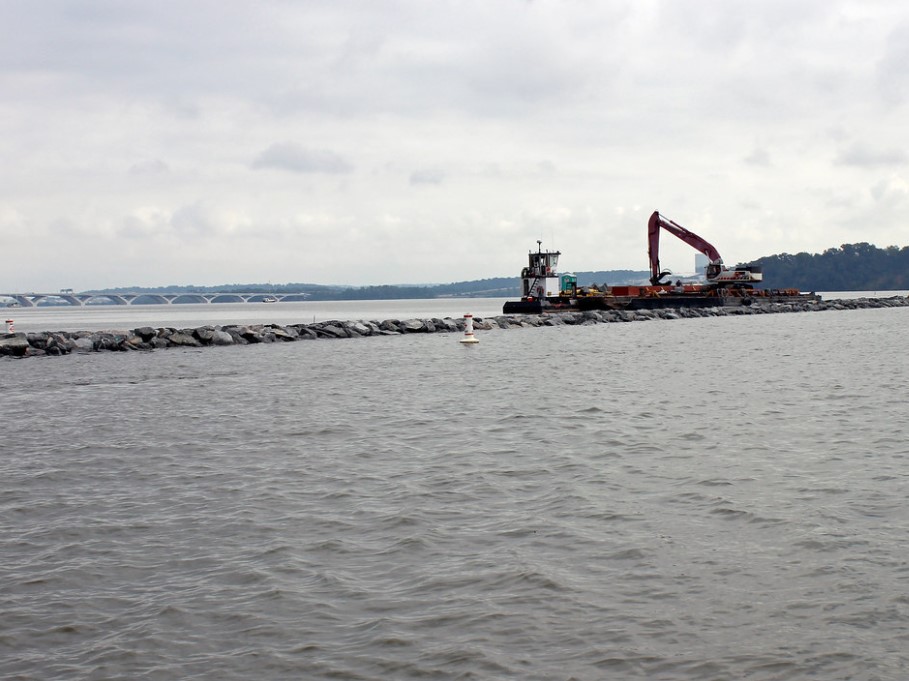 Representatives from the Army Corps' Baltimore District and Coastal Design and Construction Inc. last week toured the progress of the breakwater construction as part of the Dyke Marsh Restoration and Protection project.
The project is located in Fairfax County, Virginia, just across the Potomac River from the National Harbor.
This is a National Park Service project that the Army Corps designed and is providing the construction oversight for through a contract with Coastal Design and Construction Inc.
Dyke Marsh is viewed as a national treasure that holds extensive value not only for plants and animals, but for its recreational, educational and cultural purposes. It is one of the best studied wetlands in the U.S. and is the largest remaining freshwater, tidal wetlands in the Washington metropolitan area.
The approximately 1,800-foot breakwater and upcoming construction of a stone sill will help protect the marsh from erosion and will also help re-establish the marsh's ability to regenerate naturally.
The construction is anticipated to conclude by winter 2020.
Photo: (U.S. Army photo by Sarah Lazo)
Related news
List of related news articles