The President of the Republic of Kenya, Uhuru Kenyatta, has announced that the first berth of the new Lamu Port will be officially opened in October.
The Lamu Port development project – part the Lamu Port-South Sudan-Ethiopia Transport Corridor – represents a government initiative to develop a second deep sea port along the Kenyan coast.
As reported earlier, the first of the proposed 32 berths at the Lamu Port is now 100% complete.
The construction of the first three berths – out of the 32 expected – started with the dredging operations back in December 2016.
The $449 million contract for the first three berths was awarded to China Communications Construction Company Limited (CCCC) back in 2015.
According to the LAPSSET Corridor Development Authority (LCDA), berth 2 and 3 will be completed by December 2020.
During his recent visit, the President Kenyatta – who expressed satisfaction with the progress of the ongoing construction works at the seaport – said that this mega project will create the much needed jobs for Kenyan youth.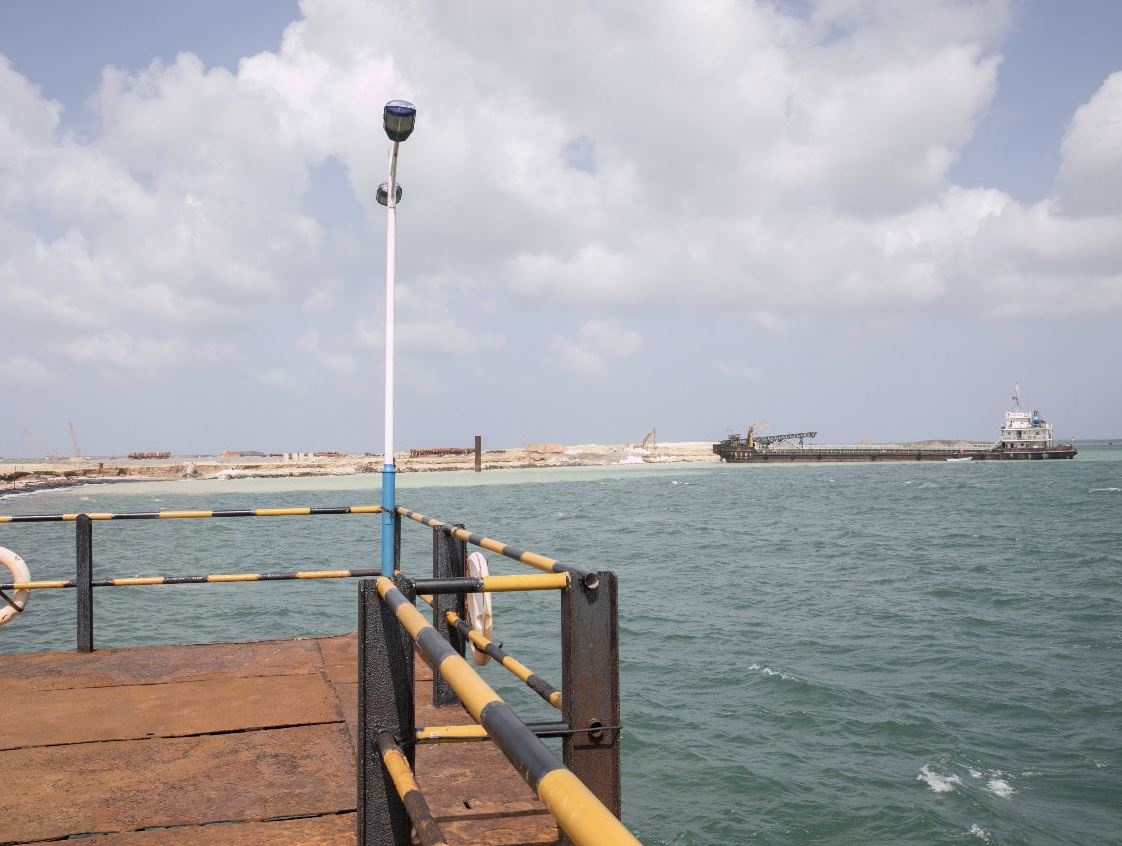 Photo: Image source: State House Kenya
Related news
List of related news articles