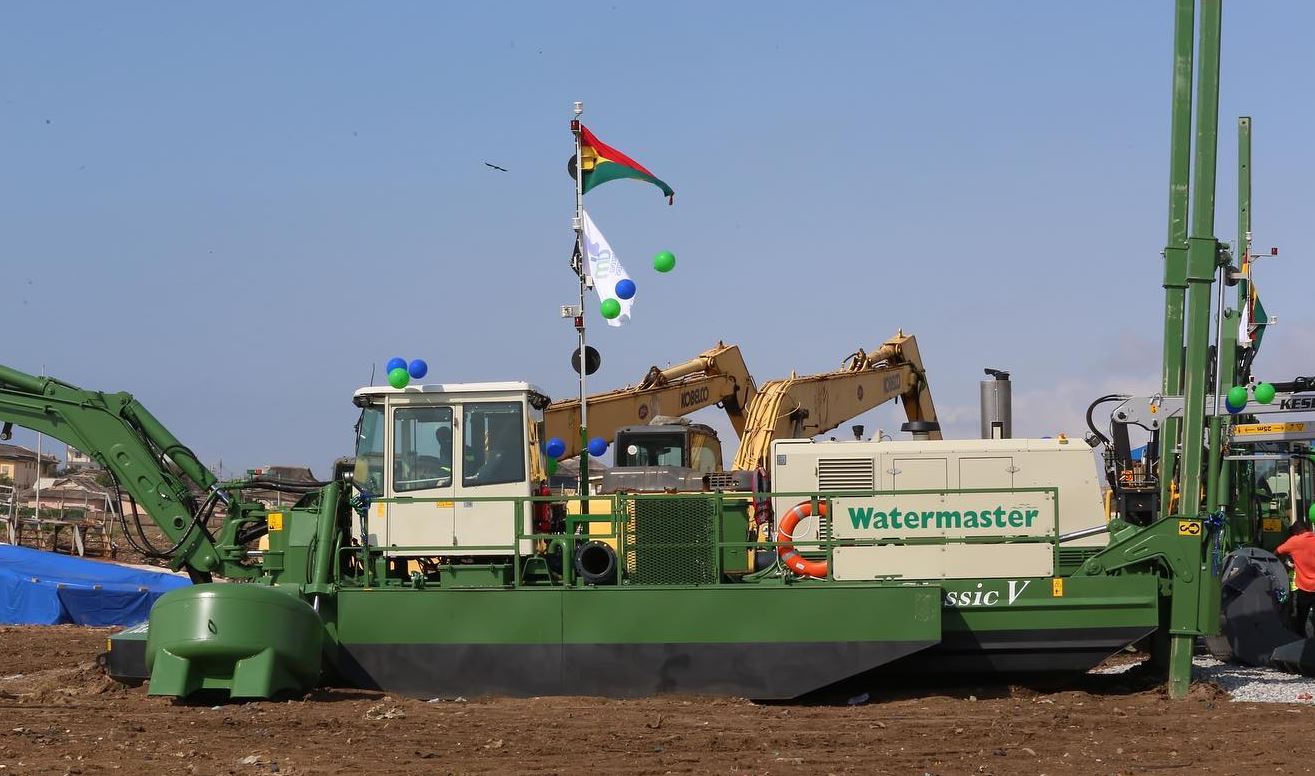 Samuel Atta-Akyea, the Minister of Works and Housing (MWH) of the Republic of Ghana, commissioned two amphibious dredgers in Accra yesterday.
These two Watermaster Class V machines belong to Dredge Masters – a subsidiary of the Jospong Group of Companies.
Since 2015, Dredge Masters has been undertaking dredging works on the Korle Lagoon in Accra.
Addressing the commissioning ceremony on Tuesday, November 5, the Managing Director of Dredge Masters, Captain Khan, said that the dredgers come along with latest generation cutting edge technology for the dredging operations in shallow water.
He also added that the dredgers are able to combine different works that will otherwise require separate machines.
According to Khan, the amphibious dredgers will help dredge shallow water to ease the flow of water and reduce flooding.
Photo: Image source: Dredge Masters Limited