DOP150 Proves Success in Tangguh, West Papua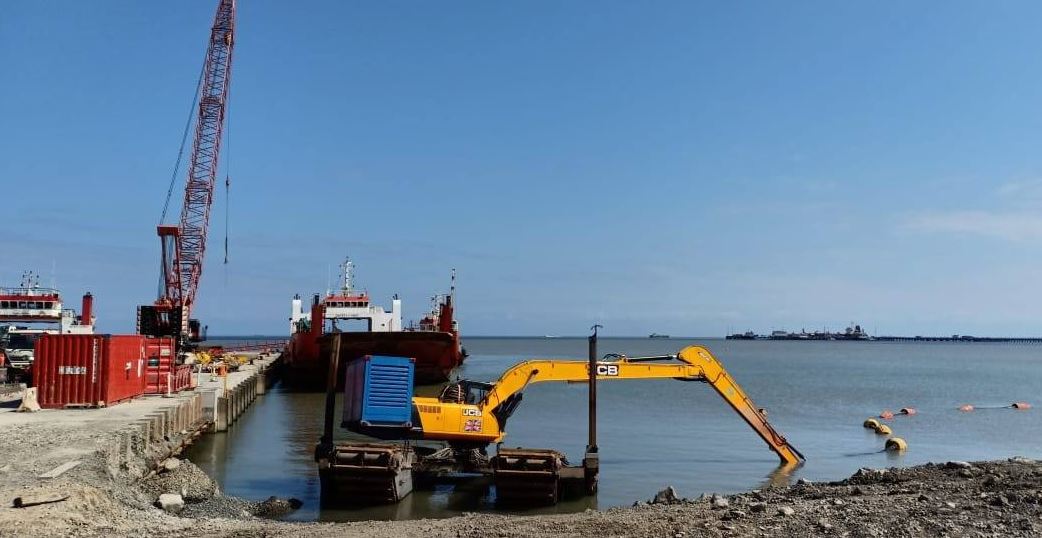 Damen has just released this very interesting story about their recent dredging project in the far east of Indonesia, where amphibious excavator turns into dredger instantly on a harbor maintenance task.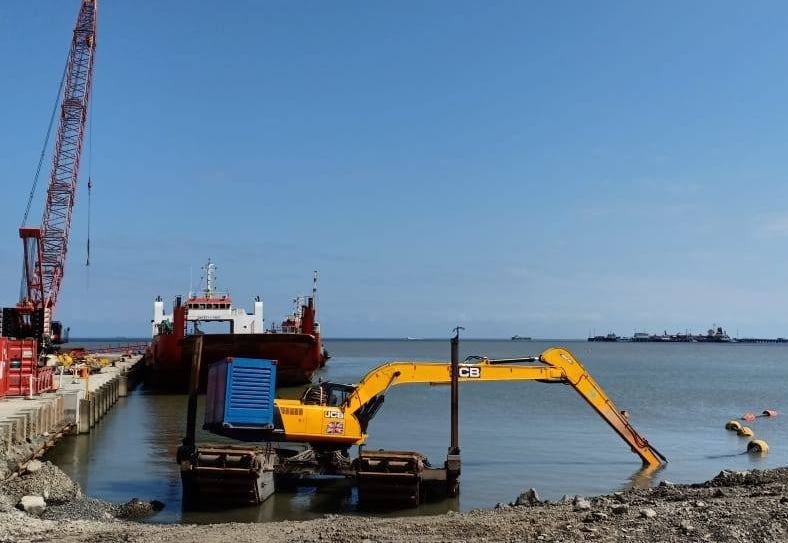 At Tangguh, West Papua, the harbor had to be made accessible for vessels bringing in the equipment for the construction of a new oil and gas terminal. Over the years the mooring locations along the quay walls have silted up; these needs dredging up to -16 m before the vessels can moor safely.
For the dredging project – conducted for the contractor Adhiguna Keruktama – a hydraulically driven DOP150 submersible dredge pump has been used.
This DOP was attached to a local amphibious excavator with a fixed connection.
According to Damen, "this rigid connection is required due to the cutter unit attached to the DOP – as the sediments are compacted due to the years they built up, the bottom material has to be broken into using the cutter unit."
Both the DOP pump and the cutter unit are powered by a separate power pack. This power pack has been mounted at the back of the amphibious excavator.
The dredge package was delivered in 1 batch, including the submersed pump unit, its exchangeable cutter head, and hydraulic hoses to connect both the pump drive and the cutter drive to the diesel-hydraulic power pack.