New Lock at the Soo project update
The U.S. Army Corps of Engineers, Detroit District, has just released the latest update on their New Lock at the Soo project on in Sault Ste. Marie, Michigan.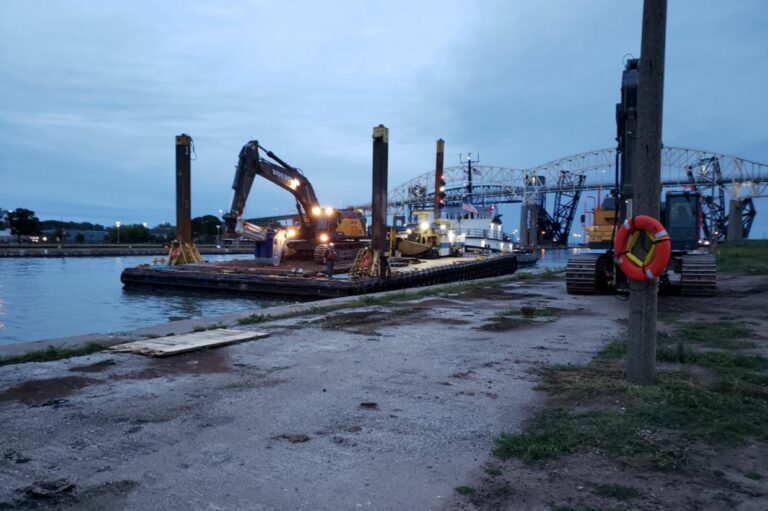 Phase one construction of the New Lock at the Soo project has shifted to around-the-clock operations as of September 8, according to USACE.
At the moment, Trade West Construction is deepening the north channel of the decommissioned Sabin Lock to a depth of 30 feet by mechanical means.
They are also positioning the materials brought up to the northwest pier, which will eventually become a break wall for the new lock.
The Soo Locks are situated on the St. Marys River at Sault Ste. Marie, Michigan and allow vessels to transit the 21 foot elevation change at the St. Marys Falls Canal.
Over 85% of commodity tonnage through the Soo Locks is restricted by vessel size to the Poe Lock.
This new lock project will construct a second Poe-sized lock (110′ by 1,200′) on the site of the existing decommissioned Davis and Sabin locks.