Beneficial use of dredged sediment in the Great Lakes
The Army Corps of Engineers, Buffalo District will next week hold a ceremony celebrating the completion of the Unity Island Aquatic Ecosystem Restoration Project.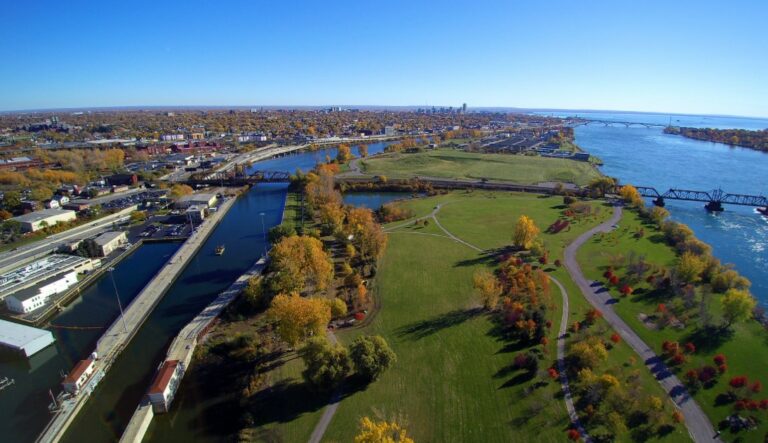 As reported, a ceremonial ribbon cutting event, and media site tour will take place at 1 pm, October 26, 2020.
The ceremony celebrates the completion of the Unity Island project that restored 10 acres of coastal wetland habitat.
It is an example of a much larger campaign for beneficial use of dredged material in the Great Lakes region.
"The Unity Island projects marry a couple of our mission areas: dredged material management and ecosystem restoration," said Andrew Hannes, a biologist with the district. "We're creatively using dredged material to build habitat and build a healthy ecosystem. We hope this is the first of many of these types of projects along the Great Lakes."
The project supports the following:
Contributes to delisting of the Niagara River Area of Concern by restoring 10 acres of wetland habitat;
Thanks to Great Lakes Restoration Initiative funded clean-up of the Buffalo River years before, over 56,000 cubic yards of clean sediment from the Buffalo River Federal Navigation Channel was used to shallow the depths within the North Pond of Unity Island to restore wetland habitat;
Invasive species management of over 10 acres followed by restoration seeding and planting has established a diverse native plant community;
Connecting the Niagara River and the waterbodies of Unity Island allows fish and wildlife access this habitat;
By reusing stone, cleared trees and installing porcupine cribs USACE has provided nursery and habitat for a diverse fish community;
The Niagara River is designated as a globally significant Important Bird Area. Wetlands are critical for sustaining these globally important bird populations.