The next phase of berth reconstruction at Jacksonville Port Authority (JAXPORT) Blount Island terminal is set to be complete in December 2020.
Contractors are making significant progress on the latest phase in a total of $109 million in berth enhancements at the existing SSA Jacksonville Container Terminal at JAXPORT's Blount Island Marine Terminal.
An additional 700 linear feet of newly rebuilt deepwater berthing space is set to be complete in the following weeks.
Also, the final phase of the project, another 700 linear feet, is anticipated to be finished by the end of 2021.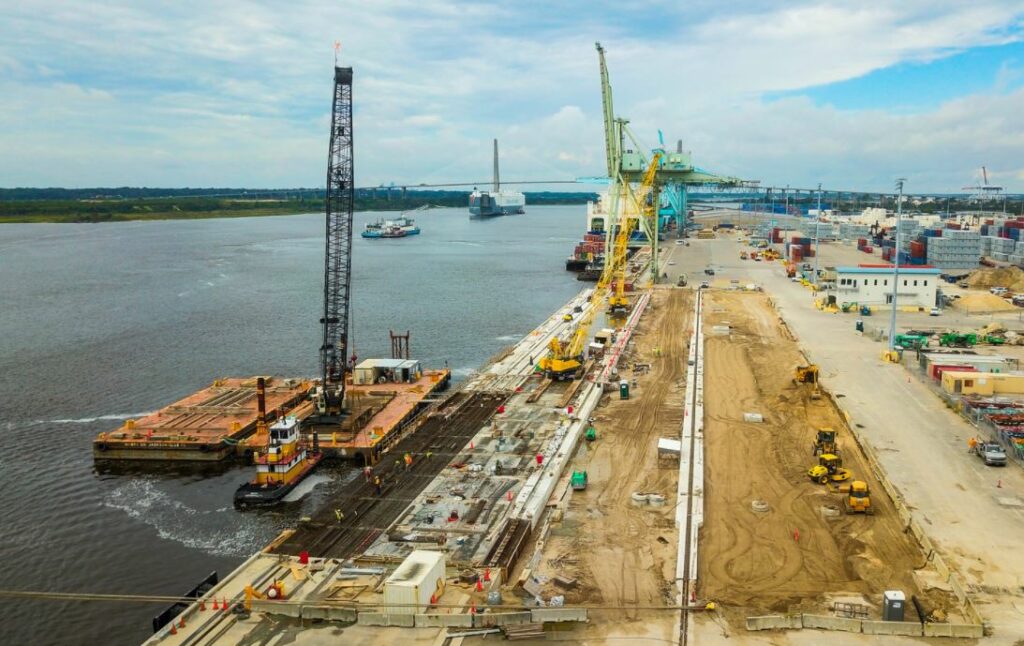 Combined with the first phase of berth enhancements that have been in operation since 2017, the SSA Jacksonville Container Terminal will feature two newly reconstructed 1,200-foot-long container berths capable of simultaneously accommodating two post-Panamax vessels.
The federal project to deepen the Jacksonville shipping channel from its current depth of 40 feet to a depth of 47 feet is fully funded through Blount Island. It is anticipated that this scheme will be completed by the end of 2022.
The deepening project includes the expansion of a vessel turning basin that will allow larger vessels to turn at Blount Island berths.
Also, the turning basin is on track to be completed by the end of 2021.