Argentinian dredger ready for final checks & testing
A DOP Dredger component package is ready for final checks & testing at the Damen Dredging Equipment yard, the company announced today.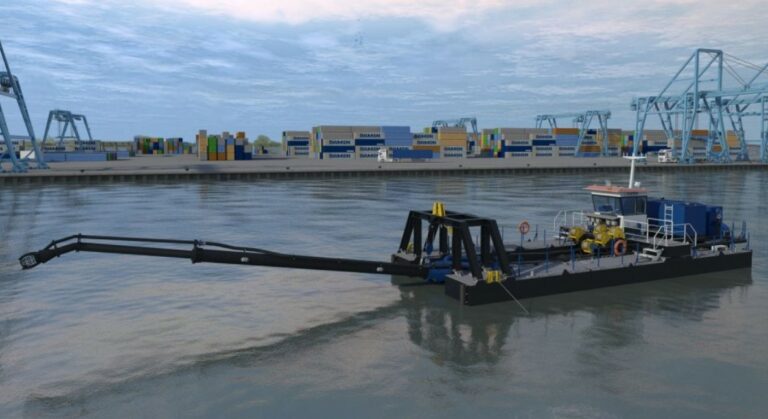 The DOP Dredger itself will be built at the SPI Servicios Portuarios yard in Mar del Plata, Argentina.
The dredger will be used to dredge underneath a floating dock which is to be kept operational at all times. Using the DOP Dredger DD250, the dock remains in place during the dredging activities.
The dredge is designed to remove silt or sand from -2.5m to -15m dredging depth. It will pump some 1.250 m3/h using a Ø250 mm pipe line. The total installed power is 395kW.
The dredge package will be delivered to SPI Servicios Portuarios – where all pontoons will be made. Thus they are building the first locally made dredger in Argentina, said Damen.
The dredger will be operational early next year.