Higgins: WRDA includes win for Calcasieu Ship Channel
Louisiana Congressman Clay Higgins said in his latest release that he has commended House passage of S. 1811, the Water Resources Development Act of 2020 (WRDA), which authorizes improvements to America's ports, waterways, and water management infrastructure.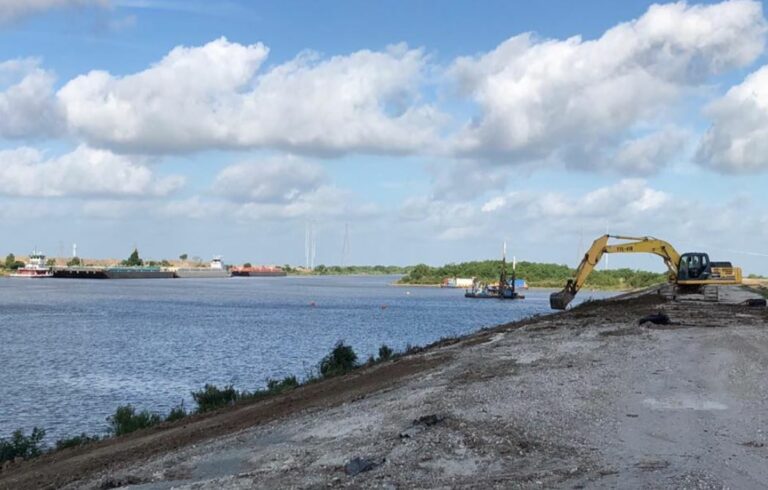 The bill includes Congressman Higgins' amendment to expedite access to sediment disposal sites for dredging work on the Calcasieu River & Pass project.
Commenting the latest news, Congressman Higgins said: "Maritime infrastructure plays a significant role in South Louisiana's economy. This WRDA package authorizes infrastructure improvements and makes necessary reforms to U.S. Army Corps of Engineers processes."
"That includes our amendment expediting access to viable sediment disposal sites for dredging on the Calcasieu Ship Channel.
"The availability of those sites has become even more urgent following Hurricanes Laura and Delta. We'll continue working with industry, state, and federal partners to improve dredging efforts and grow commercial activity for the region."
The Calcasieu River is a 68 mile deep draft navigation channel located in southwest Louisiana. The northern boundary of the ship channel is located at Mile 36.0, just south of Interstate 10 in Lake Charles, LA. The southern boundary extends to Mile (-32.0) in the Gulf of Mexico.
The waterway provides deep draft access to the Port of Lake Charles, which is currently the 11th largest port in the nation based on tonnage.
The project also provides for a salt-water barrier structure located north of Lake Charles, approximately 3 miles north of the northern boundary of the deep draft ship channel.