Yorkshire waterways get £10M winter makeover
The Canal & River Trust is investing £10 million in a four-month program of repairs on Yorkshire and the North East's historic waterways.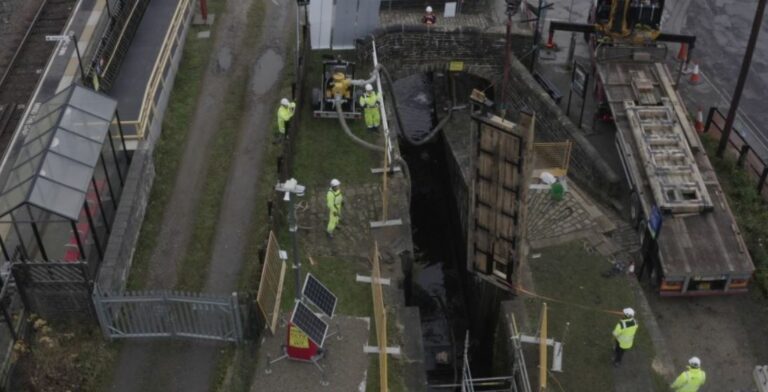 "As part of the program, which will continue until March, our expert teams will be replacing lock gates, dredging sections of canal and carrying out a host of tasks to keep the 200-year old network working," the Trust said.
The work will also include flood resilience measures, in addition to repairs being carried out on the Figure of Three Lock on the Calder & Hebble near Dewsbury, and Rochdale Canal towpath, both of which were badly damaged in February's storms.
Jon Horsfall, regional director for the Canal & River Trust, said: "This winter's works are obviously important for boaters, however, with research telling us that time spent by the water can help us all to feel happier and more relaxed, the works will also contribute to improving people's mental and physical well-being when using the towpath too."
"Our waterways have offered a really important lifeline for so many people this year, providing the perfect spots for local recreation, exercise or just to unwind. That's why it's so important that we keep them open and safe for everyone to use, whether you're out on your boat or enjoying a waterside stroll.
The program of canals works being undertaken this winter includes:
New lock gates and lock chamber repairs at Lock 42, Marsden, on the Huddersfield Narrow Canal.
New lock gates at locks 23 and 24 at Thorpe on the Chesterfield Canal.
Repairs to balance beams, ground paddles and fendering at Birkwood Lock on the Wakefield branch of the Aire & Calder Navigation.
Replacement of a sluice door and re-lining of the bywash culvert next to Salterhebble Aqueduct on the Calder & Hebble Navigation.
Repairs to lock chamber and wash wall to prevent leakage and structural deterioration at locks 6 and 7 at Elland on the Calder & Hebble Navigation.
Repairs to wall and gate heel at Bridge 3 on Misterton Station Road on the Chesterfield Canal.
Repairs at Bingley Five Rise including gate repairs to reduce leakage.
Replacement of Moss Swing Bridge at Rodley on the Leeds & Liverpool Canal.
Investigation work for Rotherham Flood Alleviation Scheme on behalf of Rotherham Council. At Forge Island, Rotherham, on the Sheffield & South Yorkshire Navigation.