The U.S. Army Corps of Engineers Los Angeles District, in coordination with County Ventura, is set to resume maintenance dredging near the entrance of the Channel Islands Harbor.
The dredge operations were shut down for the holiday break from Dec. 23 to Jan. 4; however, during that time, a portable generator was used to maintain continuous power to critical systems.
Now, Manson Construction with their hydraulic dredge H.R. Morris is continuing maintenance dredging of the Channel Islands Harbor entrance.
The project, which started at the end of October, is set to be completed in mid-January.
During the works, Manson will dredge about 2 million cubic yards of sand. The material is being pumped across the harbor entrance, down Silver Strand Beach and deposited a mile away, just to the south of the Port of Hueneme.
Every two years, the Corps dredges the sand trap and channels near the entrance of Channel Islands Harbor. Dredging of the area has been conducted regularly since 1960.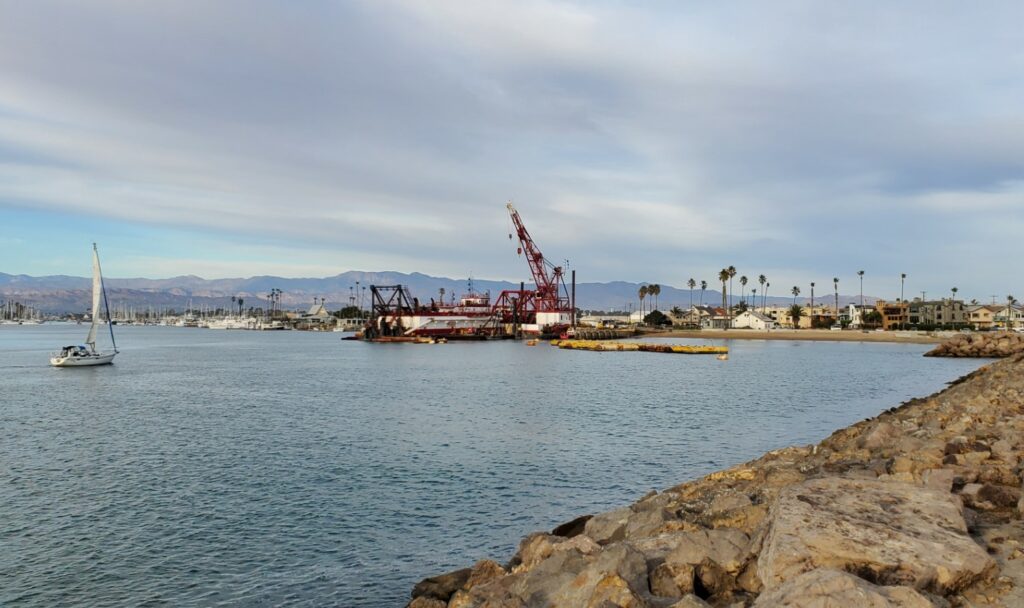 Photo: USACE photos by Dave Palmer