Okeechobee Waterway dredge update
The U.S. Army Corps of Engineers recently awarded a contract for maintenance dredging of the Okeechobee Waterway in sections of the Saint Lucie River in Martin County.  
"Work began last month 1.6 miles east of the Roosevelt Bridge (US1) and is expected to continue westward continuing along the St. Lucie River and Canal to the I-95 Bridge, completing no later than July 31, 2021," the City of Stuart in their latest project update.
The project work consists of dredging shoal material from Reaches 3 and 4 of the Okeechobee Waterway in Martin County to an 8-foot depth plus 1-foot allowable over depth.  
Additional work includes the clearing of vegetation for the dredge pipeline corridor, turbidity monitoring, endangered species monitoring, and other related work.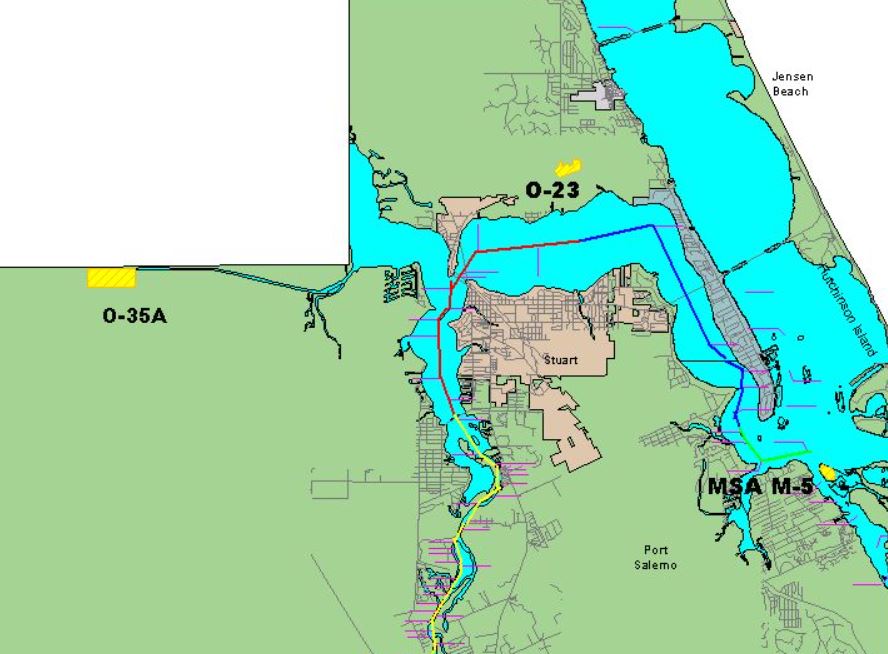 "Boaters are urged to stay clear of the barges and the dredge to avoid potential interference with the pipeline and operations," the city said.  
Portions of the pipeline closest to the dredge will remain floating and are marked with flashing lights at night. The remaining pipeline is being run along the waterway or sunk to allow boating traffic.  
According to the city's announcement, boaters should take caution around working vessels and keep wake to a minimum.