Marikina River dredging in full swing
The Philippines Department of Public Works and Highways (DPWH) has officially started its operations to dredge an estimated 50,000 cubic meters of soil, sand, and silt along Marikina River in an effort to increase its capacity in handling rainwater and prevent overflow.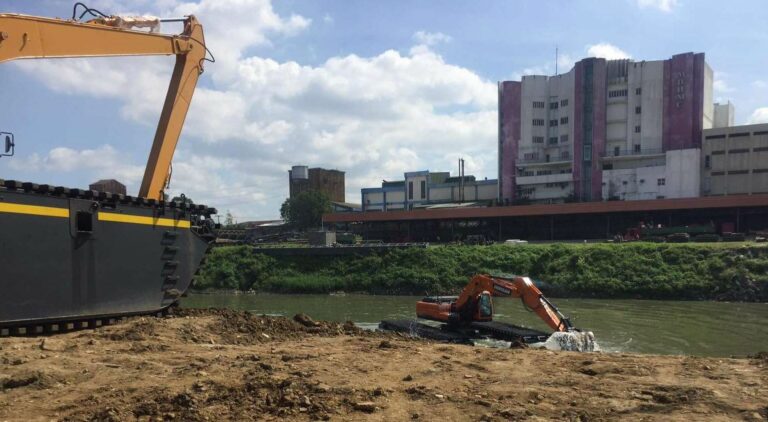 Commenting the latest news, Secretary Mark A. Villar said that the dredging work is expected to be carried-out towards the summer season within two to three months.
"Two amphibious excavators are now operating to dredge heavily-silted portions of Marikina River. This operation will significantly help in preventing the events of flooding in Marikina City which is considered a catch basin of rainwater coming from upstream areas of San Mateo and Montalban, Rizal and the cities of Antipolo and Quezon," said Secretary Villar.
According to DPWH Bureau of Equipment (BOE) Director Toribio Noel L. Ilao, due to the mountainous areas of the nearby province of Rizal and due to the clogging of esteros, Marikina City has become prone to heavy flooding in the absence of an efficient drainage system.
In the absence of flood protection structures to channel rainwater to the sea, lives and properties are at risk of even greater damages.
The DPWH National Capital Region, headed by Director Eric Ayapana, also deployed wheel and crawler-type backhoes, while each of its District Engineering Office provided trucks to haul and transport the large dredged volume to disposal sites.