Boskalis starts 2021 with record order book
Royal Boskalis Westminster N.V. (Boskalis) has reported a strong set of results in 2020, both operationally and financially.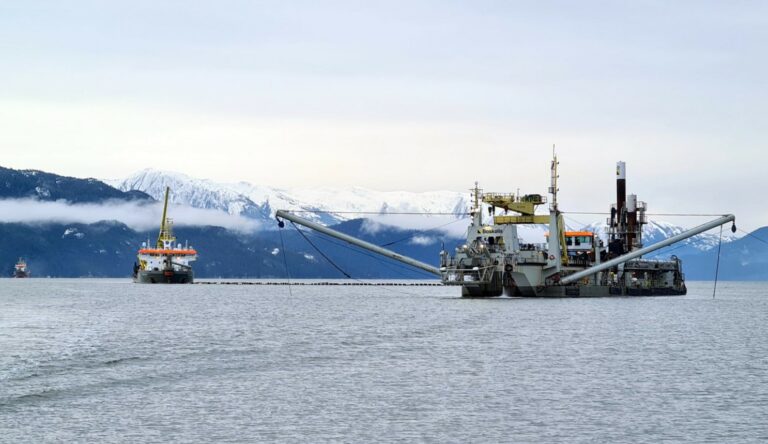 According to the company, Boskalis has exceeded expectations in what has proven to be a very turbulent and challenging year with an EBITDA of EUR 404 million. Net operating profit amounted to EUR 90 million.
Furthermore, despite COVID-19 restrictions, many new projects were acquired resulting in a record high order book of EUR 5.3 billion. Tightened financial management further strengthened the balance sheet and improved the net cash position to EUR 439 million.
Nevertheless, the COVID-19 pandemic has had far-reaching consequences for Boskalis. The prolonged disruptions for international air travel and stringent quarantine measures affected projects outside Europe, particularly in the Dredging division.
In the Dredging & Inland Infra segment, revenue decreased by 13% at a lower profit margin. This development is largely attributable to COVID-19. The pandemic caused delays in some major projects and, in addition, global travel restrictions and quarantine measures led to operational inefficiencies. The largest revenue contribution came from projects in Southeast Asia, the Indian subcontinent, the Middle East, Canada and the Dutch market.
However, the company's order book increased by over 12% to a record EUR 5.306 billion (year-end 2019: EUR 4.722 billion). In the fourth quarter Boskalis successfully acquired the Dredging project for the new airport in Manila. With an estimated value of EUR 1.5 billion, this concerns the largest project ever taken on by Boskalis.
HIGHLIGHTS 2020
Revenue: EUR 2.5 billion;
EBITDA: EUR 404 million;
Operating result: EUR 140 million;
Net operating profit: EUR 90 million;
Exceptional charges: EUR 195 million;
Record order book: EUR 5.3 billion;
Positive net cash position of EUR 439 million;
Dividend proposal: EUR 0.50 per share all cash.
For the full version of the 2020 financial review, please click here.