EdgeTech Marine has announced that their 6205s Bathymetry & Side Scan Sonar systems were successfully installed on the U.S. Army Corps of Engineers Galveston District's brand new survey vessels.
"A total of four 6205s systems were delivered and installed via our reseller ECHO81 LLC as part of this contract," the company said.
Building on the success of the popular 6205 system, EdgeTech has redesigned the 6205s in a smaller, lighter package with additional features and functions that are sure to make on-water survey operations even more effective and efficient.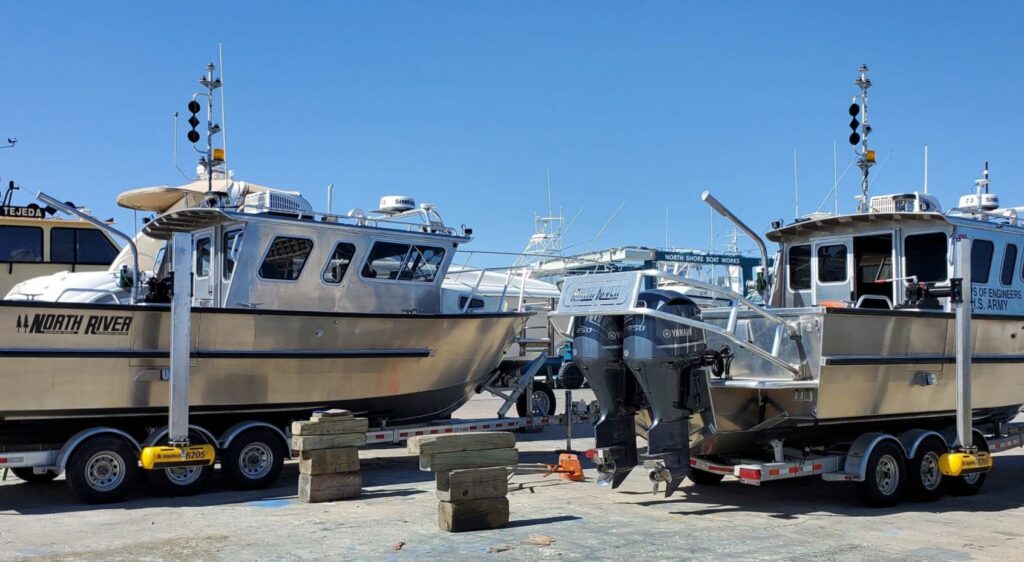 The 6205s is the only bathymetry system to now offer EdgeTech's motion tolerant side scan sonar feature for operation in more adverse weather conditions.
The system is equipped with high-resolution, shallow-water- optimized, frequency pairs; a new sonar shell incorporating a universal mating flange for submersible motion sensors; as well as updated Discover Bathy software.
The standard configuration for the 6205s includes an integrated Sound Velocity Sensor, and interfaces to most Third-Party acquisition and processing software packages, as well as to standard GPS, MRU, SVP, Gyros, and INS.
Applications:
Shallow Water Hydrographic Surveys
Benthic Habitat Mapping
Nautical Charting
Military Rapid Environmental Assessments (REA)
Route Surveys
Dredging Operations
Marine Debris Search
Port & Harbor Security