£3 million to fix breach on the Aire & Calder
A major project to repair a breach on the Aire & Calder Navigation is likely to cost in the region of £3 million, according to the Canal & River Trust.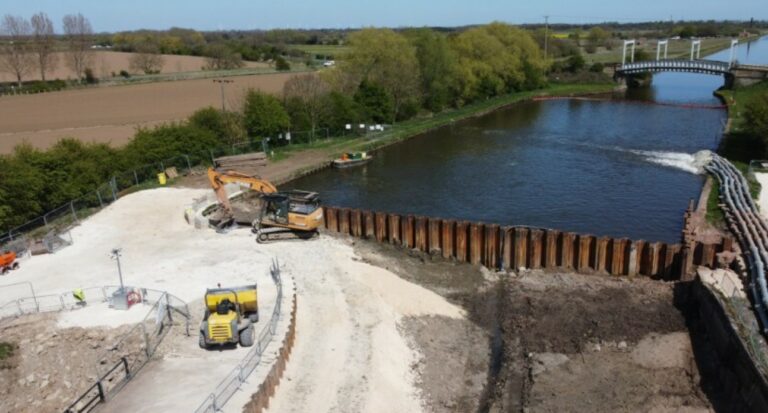 The Canal & River is starting work on the permanent repairs following detailed inspections and surveying by its team of engineers.
The site has been closed to boats and towpath users since 20 December when the breach occurred at Newbridge between Southfield Reservoir and Goole following high rainfall.
A multi-agency response involving a helicopter placing 240 one-tonne bags of stone around the breach hole helped to manage water flow which swept away a 20-metre section of the embankment.
The Canal & River is working with contractors Kier and Arcadis on a permanent and complex repair programme, with construction due to begin imminently.
Sean McGinley, the Yorkshire & North East director, said: "Following the installation of dams at the breach location our engineers have been able to carry out a series of detailed site investigations at the drained site. A design solution has now been confirmed which is going to cost our charity approximately £3 million."
It is anticipated that the repairs will be completed by mid-August.