Comments extended for Lower Passaic River
The U.S. Environmental Protection Agency (EPA) has extended the public comment period for its proposed plan to address contaminated sediment in the upper nine miles of the Lower Passaic River Study Area to June 14, 2021.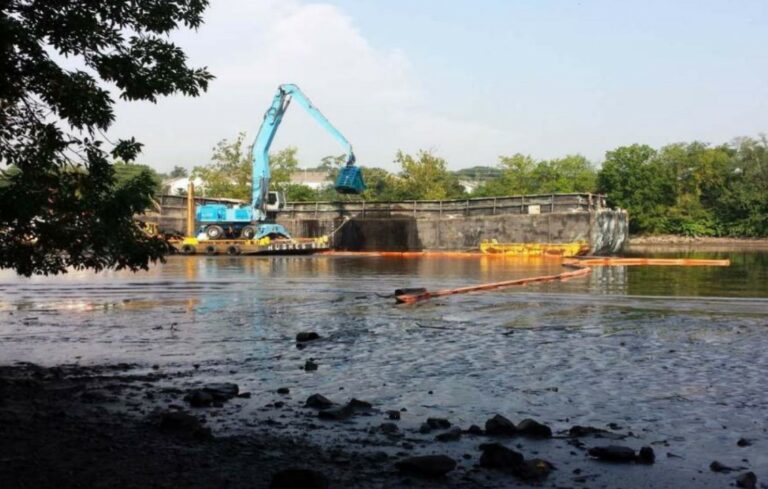 The study area is for the Diamond Alkali Superfund site in Essex, Bergen, and Passaic Counties, New Jersey.
As EPA reported, the sediment in the Lower Passaic River is severely contaminated with dioxins/furans, polychlorinated biphenyls (PCBs), heavy metals, pesticides and other contaminants from more than a century of industrial activity.
The proposed cleanup plan – supported by the New Jersey Department of Environmental Protection – calls for using a combination of cleanup technologies including dredging approximately 387,000 cubic yards of contaminated sediment.
The proposed remedy would be an interim action – a final remedy would be selected after this action has been implemented. This proposed interim action complements the cleanup selected in 2016 for the lower eight miles of the Lower Passaic River. That cleanup includes bank-to-bank dredging and capping in that stretch of the river.
EPA will consider public comments received on the proposed cleanup plan and if the proposed cleanup plan becomes final, they will pursue agreements with the responsible parties to implement the interim remedy. EPA held a public meeting to explain and to receive comments on the proposed plan on April 27, 2021 at 6:00 p.m.
For more information on the site or to review the Proposed Plan, please click here.