Elbe dredging pays off
After completion of dredging operations for the Elbe fairway adjustment, the first release for increased drafts was implemented, Port of Hamburg reports.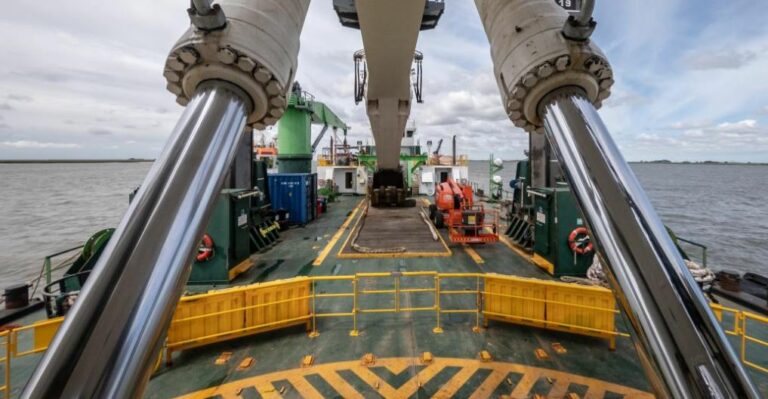 "From now on, ULCCs can exploit the new navigation channel depth with a draft increased by up to 90 centimetres," the Port said in their latest announcement.
Yesterday, the 'CMA CGM Jacques Saadé' was the first containership of the Megamax class to utilize the Elbe's improved draft en route to the Port of Hamburg.
With a length of 400 metres and a breadth of 61 metres, this containership is one of the vessels immediately able to utilize an extra 90 centimetres of draft.
This means that the ship can bring around 1,000 more containers to Hamburg, the Port said.
The navigation channel of the Lower and Outer Elbe has been deepened, and in places also widened. In that context, a 'passing box' has been created between Wedel and Blankenese, enabling especially wide seagoing vessels to meet and pass.
In other words, on departure the 'CMA CGM Jacques Saadé' will be enabled to accept more cargo in the Port of Hamburg thanks to the new draft of 13.10 metres.