Once again, the Damen DOP dredging pump has been put to the test, this time on the North Pacific coast in the town of Waldport.
There, the contractor Bergerson Construction Inc. pumped out years of sedimentation at the Pacific Port of Alsea. The marina is mainly used by locals and tourists for leisure activities as salmon fishing, crabbing and kayaking.
After years of winter storms, the port needed some maintenance dredging done as part of a larger marina improvement project. The maintenance dredging job encompassed removing some 13.000m3 (16.500 CY) of sand, at a maximum dredging depth of -2m (6 ft).
The challenge was, that the marina had become so shallow over the years, that access had to be dredged before the actual production dredging could begin.
During the dredging activities the DOP250 was mounted on a Deere 470G excavator. The excavator itself was placed on a sectional barge platform.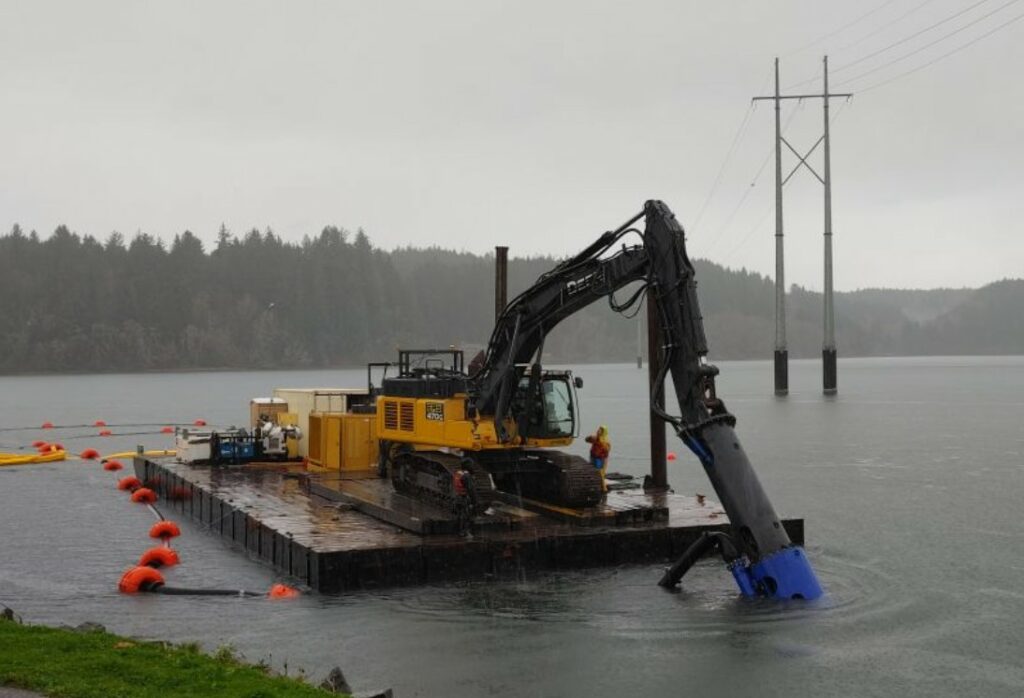 This platform was moved around the harbour to clear the accumulated sand. The sand was pumped over some 765m (2500 ft) onto shore. Hence a nearby beach was restored, and neighboring properties were protected.
The only challenge in the project was the presence of some woody debris. While this debris slowed the dredging process somewhat, the wood chips were able to be pumped along with the sand slurry.