Damen delivers six CSDs to Mexico
Damen Dredging Equipment, the specialist in highly efficient dredging tools within the Damen Shipyards Group, has successfully delivered six cutter suction dredgers to the Secretaria de Marina, Mexico.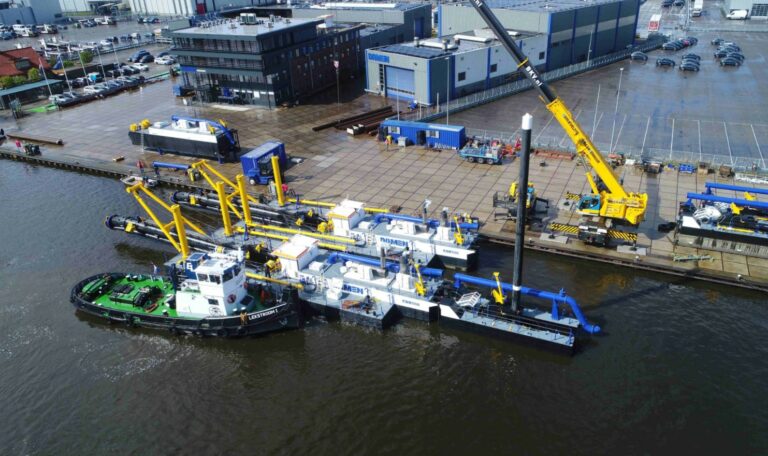 For this project, five standard dredgers type CSD500 and one type CSD450 have been manufactured and customised at the Damen yard, the company informs.
They also added that fast delivery of these dredgers was easy. That included various options such as anchor booms, spud carriage pontoons and dredge monitoring instrumentation for each dredger.
At the yard, all dredgers were prepared for transport and towed to their transit point – for shipping to Mexico. After the arrival, Secretaria de Marina will be ready to get their teeth in their first dredging jobs.
The Mexican government recently announced that within the framework of the implementation of the "Dredging Works in the State of Tabasco", the Secretaria de Marina dredgers began work on the González River.
As reported, the first stage of works will take place in the González River and at the mouth of the Grijalva River, later in June of this year.
The second stage is expected to begin with the dredging of the tributaries in Jalpa de Méndez, Nacajuca and Villahermosa; finally finishing with the third stage in the Sierra and Samaria-Carrizal river systems.
To expedite the work, the government is in the process of acquiring six stationary cutter suction dredgers, as well as six amphibious dredgers in the first half of 2021, in addition to a self-propelled hopper dredger for the year 2022.