Rohr-Idreco Dredge Systems BV has just introduced their 100% electric driven, high-end workboat, named the "iBoat".
"Whether it concerns anchor handling, mooring or support operations: the iBoat is the ideal piece of equipment for the job," said the company.
"Zero emission, maximum energy efficiency, and reduced noise pollution are critical issues in environmentally sensitive (mining) areas as well as metropolitan centers. Circumstances for which our zero emission iBoat is perfectly tailored."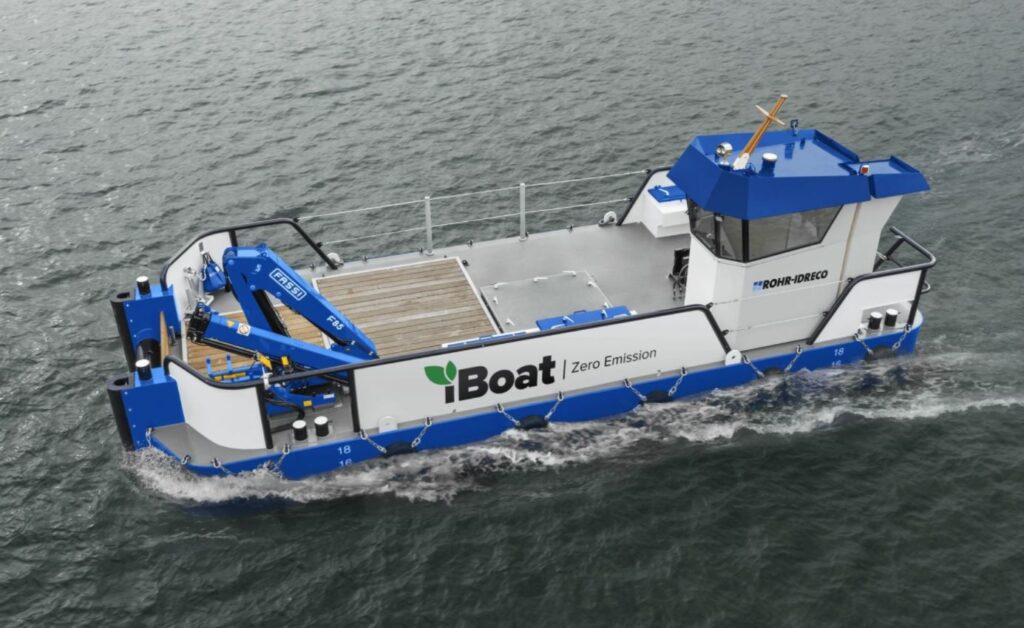 The workboat is developed in collaboration with Groeneveldt Marine Construction and built in the Netherlands to the highest standards.
It is characterized by:
Maximum energy efficiency;
Easily transportable in 40-foot containers;
Optional customization and upgrades.
Rohr-Idreco Dredge Systems designs and manufactures deep digging electric dredging vessels and equipment for the mining and dredging industries, and dam desiltation.