Brighton Marina dredging well underway
ML Dredging recently won a contract for the excavation of 55,000m3 of naturally deposited sand and silt from the UK's largest marina, the Brighton Marina.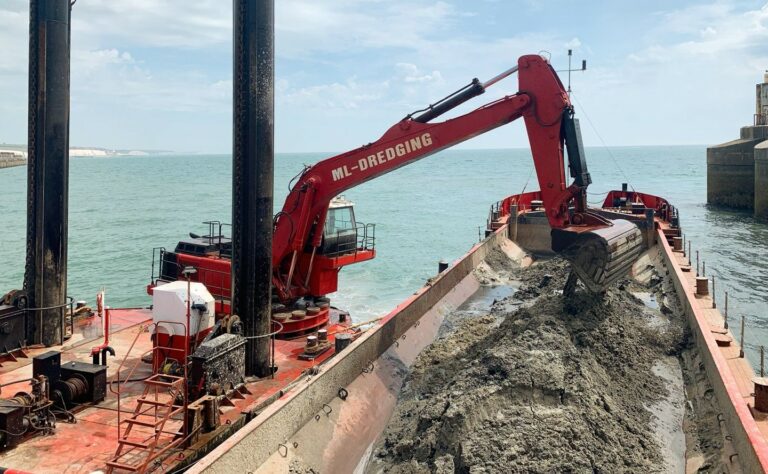 This dredging scheme will not only deepen the entrance to the marina but also widen the approach channel.
Approximately 15,000m3 will be removed from the entrance before heading inside the marina to deepen berths around the visitors pontoon and main fairway leading to the fuel dock.
The programme is now well under way with the contractor first finishing work in the entrance channel this week, after which the team will proceed with further dredging in the marina basin, announced the officials.
Witton II backhoe dredger is carrying out the excavation. Witton II carries a Liebherr 964 with a bucket capacity of 4m3. Dredged material is being loaded into the 460m3 self propelled split hopper barge Split Three.
According to the contractor, the spoil site is located nearby just to the East of the Marina. The crew aim is to dredge a minimum of three cargos (approx. 1,100m3) per day.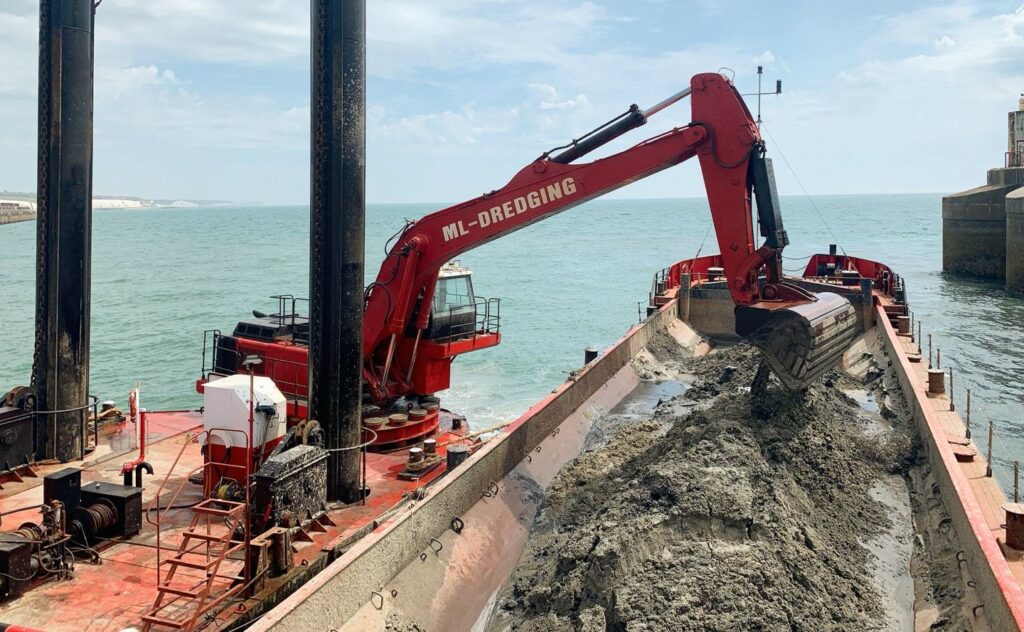 "Brighton Marina is the largest in the UK boasting over 1,300 berths. We are very proud to be entrusted with the dredging operations at this prestigious marina. Thank you to the very professional staff at Brighton Marina for your assistance," said ML Dredging in the release.
The contract is scheduled to be completed within 2-3 months weather permitting.