Royal HaskoningDHV working to strengthen Singapore's coastline
CPG Consultants (CPG), a subsidiary of Singapore-based consultancy services, infrastructure, and building management firm CPG Corporation, has signed a Memorandum of Understanding (MOU) with Royal HaskoningDHV as part of an initiative to build local expertise in climate adaptation by facilitating knowledge transfer through collaboration with international partners.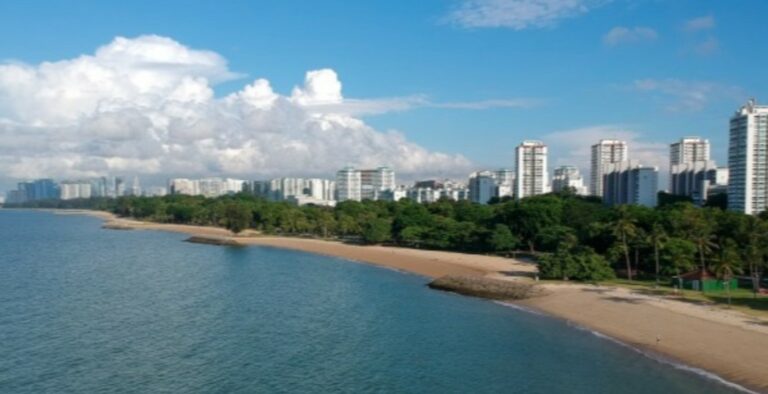 CPG will lead a site-specific study along Singapore's City-East Coast, awarded by National Water Agency PUB via an open tender. The aim is to develop a climate resilience masterplan and formulate climate adaptation measures for integrated coastal protection to keep the population and critical infrastructure safe from flooding.
Complementing CPG's strengths and experience, Royal HaskoningDHV will provide expertise in water management, coastal protection, and waterfront developments. The parties will work in tandem to collect data and apply key findings in design solutions to supplement the overall masterplan and protect the coastline against rising sea levels and increasingly heavy rainfall.
CPG has been involved in some of Singapore's drainage masterplans, implementing flood mitigation measures for several waterways, and providing engineering consultancy services for major flood mitigation projects like the Stamford Diversion Canal and Stamford Detention Tank, to better protect Orchard Road against floods.
Royal HaskoningDHV has worked on climate adaptation projects internationally, such as a comprehensive urban water strategy in New Jersey as part of the Hurricane Sandy Task Force's initiative to rebuild affected regions, as well as an integrated coastal development program for Northern Jakarta and Jakarta bay to protect the northern part of Indonesia's National Capital against increasing floods.
Besides Royal HaskoningDHV, CPG will also be supported by other local and international specialists, including Royal HaskoningDHV's water management solutions partner Hydroinformatics Institute (H2i), Golder Associates, Ernst & Young Singapore, Professor Koh Lian Pin (National University of Singapore's Centre for Nature-based Climate Solutions), Associate Professor Tan Soon Keat (Nanyang Technological University), and China Communications Construction Water Transportation.
The study is scheduled to take around four years to complete and will cover about 60km of Singapore's coastline across three areas (Changi, East Coast-Marina stretch, and part of the Greater Southern Waterfront district), protecting the community as well as important landmarks such as East Coast Park and East Coast Parkway against the adverse effects of sea-level rise.
CPG and its partners aim to develop and nurture a local talent pool of experienced climate change professionals who can protect Singapore in the future through a resilience masterplan with sustainable solutions, and help both Singapore and the region meet the future challenges of rising sea levels.