PHOTO: Brighton Marina dredging in full swing
Earlier this week, Mike Hatch, Marina Manager at Premier Marinas Brighton, posted this wonderful photo of the Brighton Marina dredging works.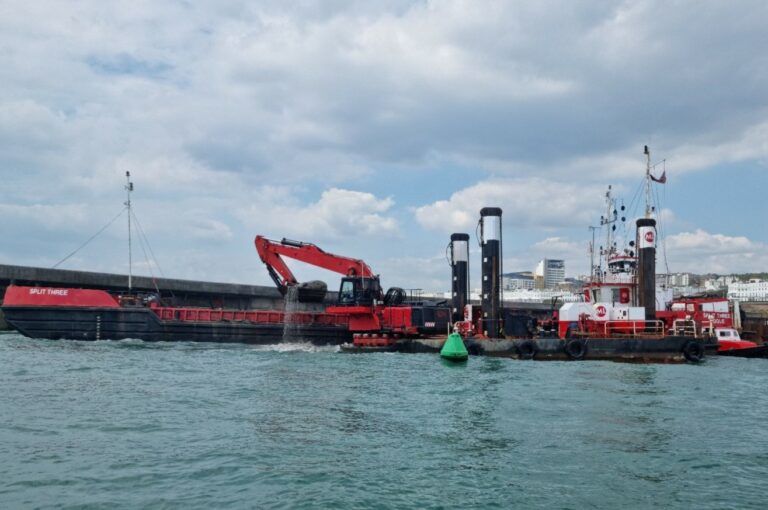 The contract for the removal of 55,000m3 of naturally deposited sand and silt from the UK's largest marina was awarded to ML Dredging of Portsmouth.
Work on this dredging project that will deepen the entrance to the marina and widen the approach channel started approximately one month ago.
Mike Hatch, Marina Manager commented: "This dredging campaign is removing material to the full extent that our marina licence allows, this includes the marina entrance channel and southern fairway towards the fuel bay."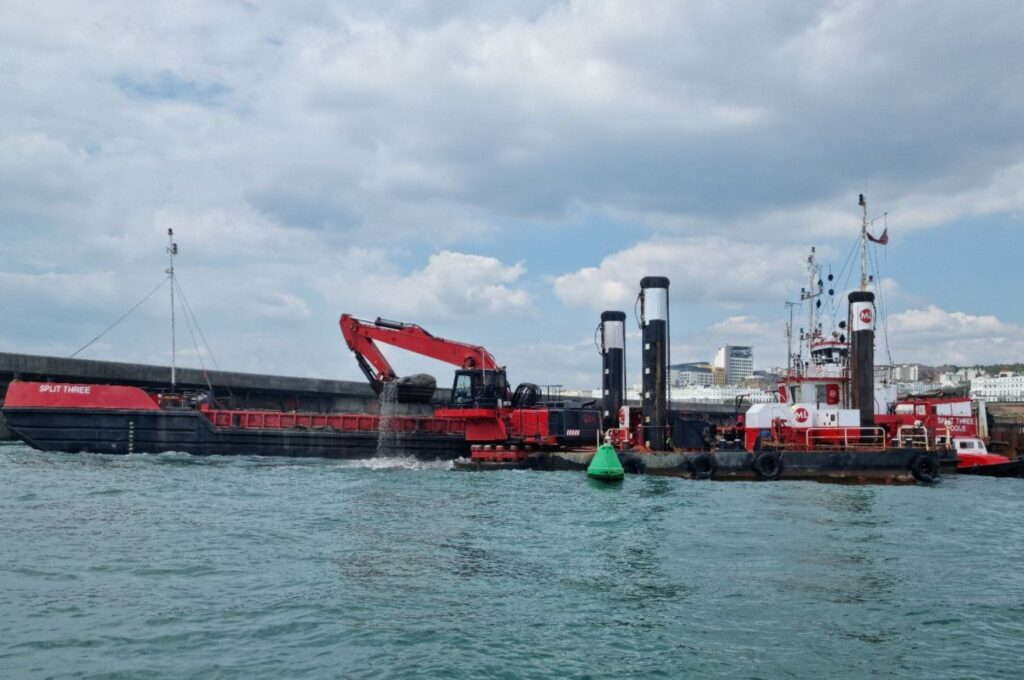 First, the contractors removed around 15,000m3 of silt from the entrance channel, after which the team started working inside of the marina to deepen berths around the visitors pontoon and main fairway leading to the fuel dock.
Backhoe dredger Witton II is carrying out the excavation. Witton II carries a Liebherr 964 with a bucket capacity of 4m3. Dredged material is being loaded into the 460m3 self propelled split hopper barge Split Three.
The completion of this dredging scheme is scheduled for late summer, weather permitting.