Deltares: Mekong Delta at risk of salinization
Sediment starvation in the Mekong Delta can drive 50% of the area saline by 2050 – as shown in a study by the Rise and Fall Project of Utrecht University and Deltares.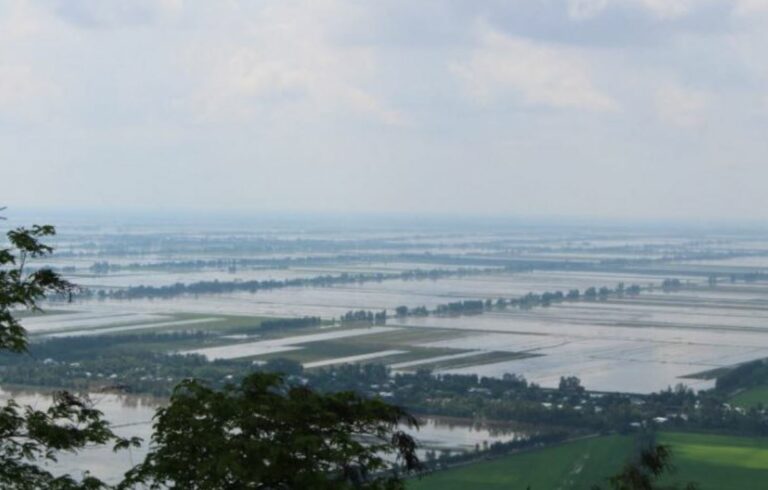 The researchers show that in the first half of the century, the anthropogenic forces, specifically eroding riverbeds due to sediment starvation, can have a 6-7 times larger impact on salt intrusion than climate change and sea level rise.
The study shows for the first time the combined effect of climate change and human impact on salt intrusion at the scale of a mega delta such as the Mekong Delta.
"As encroaching salt intrusion strains freshwater supply, land use change and migration can become inevitable. Massive socio-economic implications of land use transformation at such scales, may disproportionately affect the vulnerable communities in and beyond the delta," explained main author Sepehr Eslami.
This means that the window of opportunity for limiting further salt intrusion is much shorter than previously considered.
Sediment starvation in Mekong Delta
Upstream dams trap sediment that leads to bed, bank, and coastal erosion, and alter the hydrology cycle, disrupting the crucial retention functionality of the Lake Tonle Sap, in Cambodia.
The significantly deeper channels make the delta itself much more vulnerable to changes such as drought, i.e., salinity can intrude much further inland, and sustain for longer periods.
Sand mining within and beyond the Mekong Delta (in Cambodia and Laos) further deepens the rivers. The large-scale extraction of groundwater causes subsidence in the low-lying delta. All inviting salt further inland.
The researchers conceded that a reduction in groundwater extraction and sand mining could save up to 600 thousand hectares (three times the size of Mauritius) of land from saline water.