Hythe Ranges scheme shortlisted for the BCI Awards 2021
The Hythe Ranges Sea Defences project has been shortlisted for Climate Resilience Project of the Year at the BCI Awards 2021.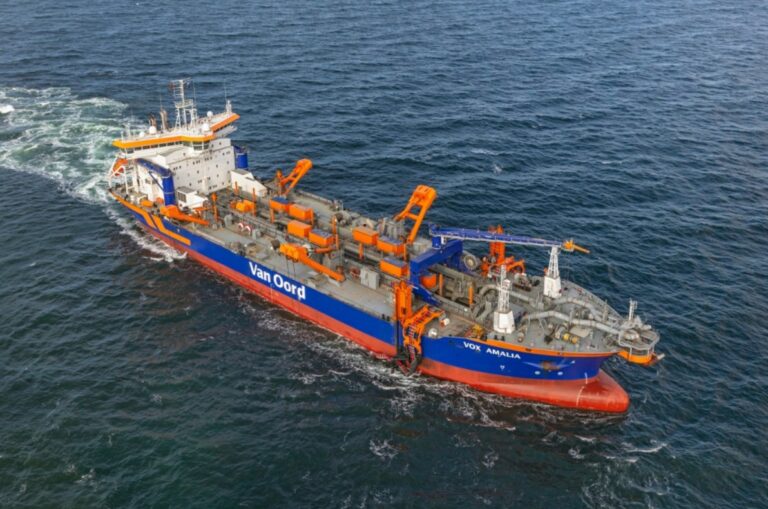 The project was completed by Van Oord, supported by their subsidiary partner Mackley and on behalf of the Environment Agency.
Work on the £25m Hythe Ranges scheme started in spring 2020 and was successfully and safely completed during the Covid-19 restrictions.
The works involved:
refurbishment and raising of 30 timber groynes;
construction of a 200m rock revetment made from 37,000 tonnes of imported Norwegian granite;
recharging the shingle beach.
Van Oord's trailing suction hopper dredger Vox Amalia imported over 300,000m3 of shingle to the Hythe Ranges frontage to form a vital part of the defenses.
The contractor pumped shingle to the beach via pipeline from a licensed dredging area south of Eastbourne. This was then spread on the beach using dumper trucks, excavators and bulldozers.