Transportation Secretary Buttigieg visits Port of Baltimore
U.S. Transportation Secretary, Pete Buttigieg, made his first visit to a U.S. port since taking office, touring the Port of Baltimore yesterday.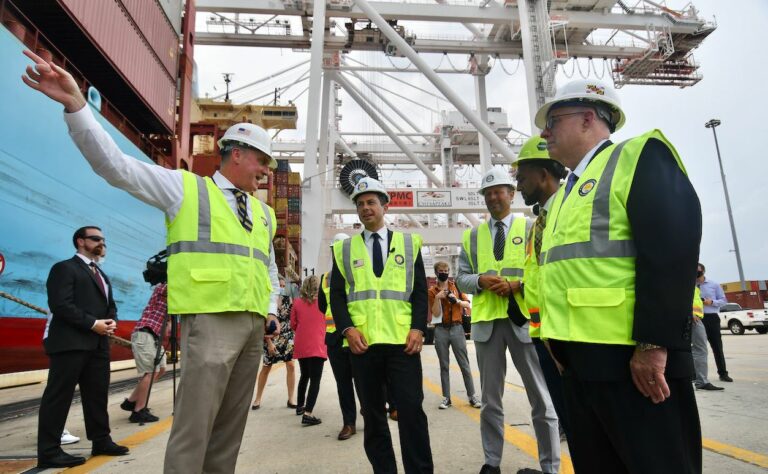 "This is a once in a generation opportunity to transform our infrastructure," Buttigieg said. "You see how much more that could be done if the funding were there."
The secretary was joined by a bipartisan group for the Thursday tour including Republican Maryland Gov. Larry Hogan and Democratic Baltimore Mayor Brandon Scott. 
"After years of work and months of negotiations, we have finally reached agreement on a bipartisan federal infrastructure package that will make generational investments in our roads, bridges, ports, airports, waterways, and cyber defenses," said Governor Hogan. 
An additional 50-foot-deep berth at Seagirt will be fully operational by the end of 2021 and will allow the Port to accommodate two supersized ships simultaneously.
Dredging was completed in April and four Neo-Panamax cranes will arrive in Baltimore early in September.
The project is part of a $122.1 million investment, with $105 million from Ports America, $10.5 million from Maryland, and $6.6 million in grant funding from the USDOT Better Utilizing Investments to Leverage Development (BUILD) program.