Following the works carried out by Van Oord, another 50 hectares of beaches will be made available to tourists in the Eforie area, Romania.
Van Oord was contracted by Administratia Bazinala de Apa Dobrogea-Litoral (ABA-DL) in 2019 to design and build new groynes and beaches.
Under the project, the pier and some of the current breakwaters will be removed, after which new constructions and beaches will protect the popular coastal town from erosion by the waves of the Black Sea.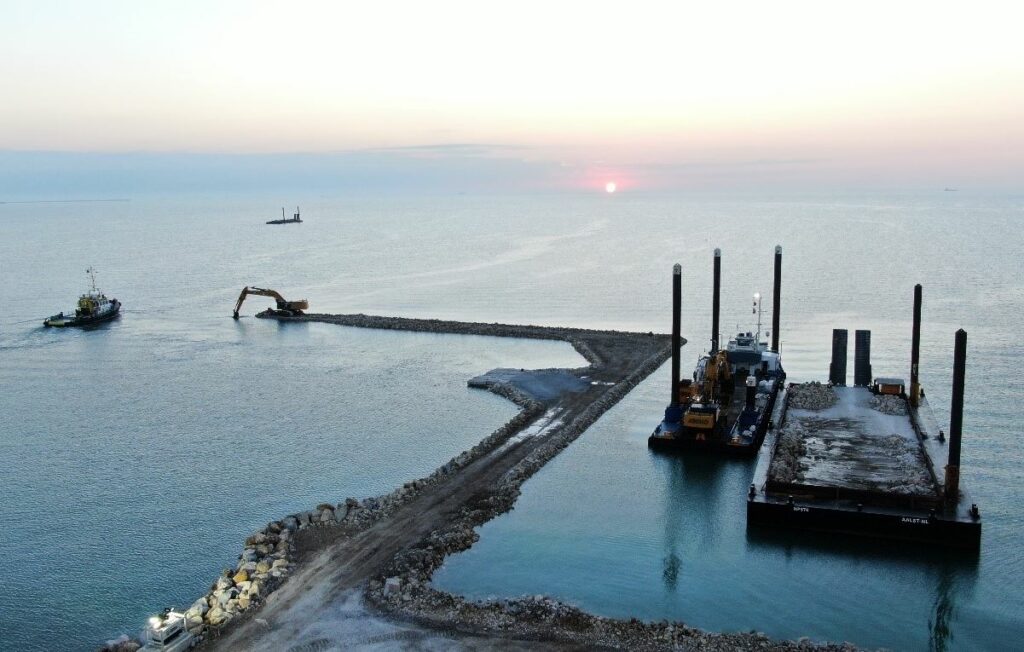 The new beaches will also boost the tourism sector.
According to EPMC, the work is being conducted between the Port of Belona in Eforie and the commune of Tuzla.
A total of 4.5 million cubic meters of sand will be placed in these areas to ensure stability of the beaches and adjacent lands, threatened by erosion.