Another nomination for IADC Safety Awards
International Association of Dredging Companies (IADC) has announced another nomination competing for the Safety Awards 2021.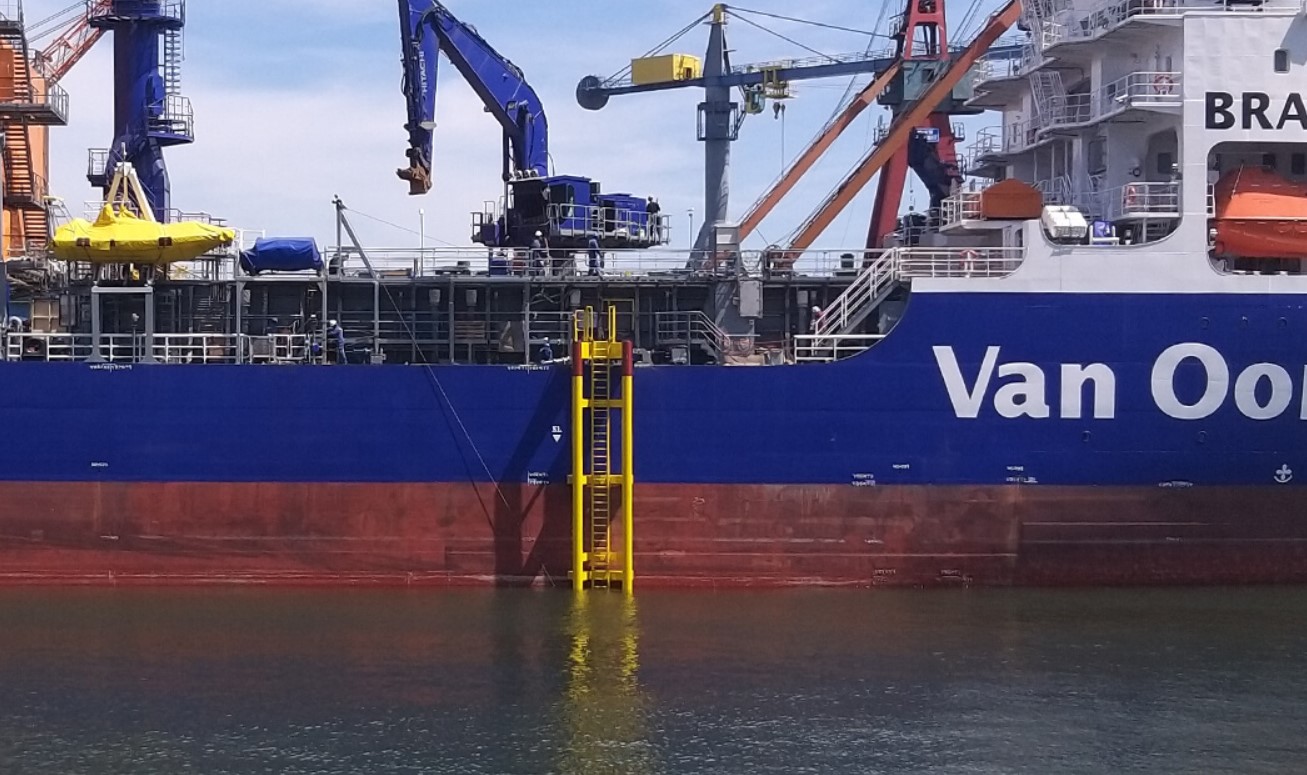 The next nominee is Van Oord and their design of a retractable boat landing that can be deployed and retracted without the use of a deck crane.
Using a boat landing at sea normally requires manual handling, which is a high-risk operation. Sometimes a lot of vessel-to-vessel transfers are required, or the conditions at sea can be challenging. Van Oord therefore came up with a design to provide a safe alternative for vessel-to-vessel transfer.
Its design of a retractable boat landing, which can be deployed without the use of a deck crane, means high-risk operations like rigging and hoisting at sea are avoided.
The boat landing is deployed by the push of a button, therefore eliminating the manual handling element. The hydraulically driven system is integrated into the vessels installation and deployment of the landing will take only about a minute. The retractable boat landing provides crew with a safe way to embark and disembark a vessel.
Aside from the safety element, another benefit is that since the boat landing can be stored easily on deck and is deployed in a time efficient manner, it can be used frequently even during short stretches of sailing, reducing drag and thus also saving fuel.
The winners of the Safety Awards 2021 will be announced on 16 September 2021.