NORBIT NORdredge Video
NORBIT – a global provider of tailored technology to carefully selected niches – recently introduced the NORdredge system.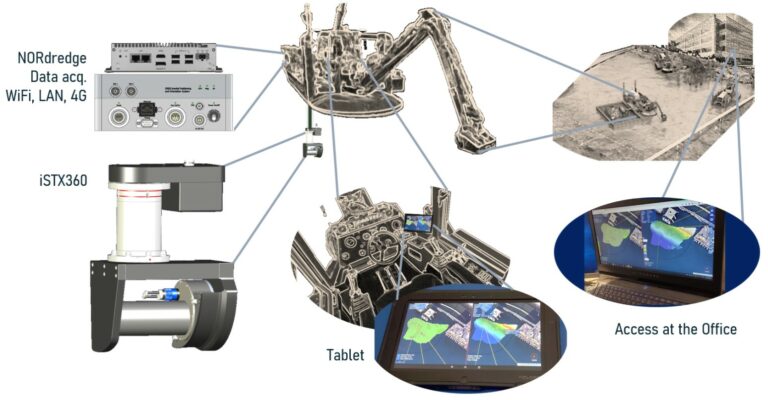 The NORdredge is NORBIT's dredge monitoring solution that utilizes NORBIT STX 4D Multibeam Echo Sounder (iSTX360).
The system is a web-oriented utility which directly interfaces to NORBIT iSTX360 multibeam sonar system and is designed to monitor the dredging operation in real time with simple use interface and minimal installation efforts.
With the tightly integrated GNSS/INS system and the 360-degree titanium rotation system the iSTX360 system has become a dredge survey ready suite for any dredging job.
It has been designed to facilitate various kinds of use cases serving different users needs and installations.