VIDEO: Making of split hopper barges by Baars
Baars Sliedrecht today released this very interesting video about two new 450m3 split hopper barges – B405 and B406.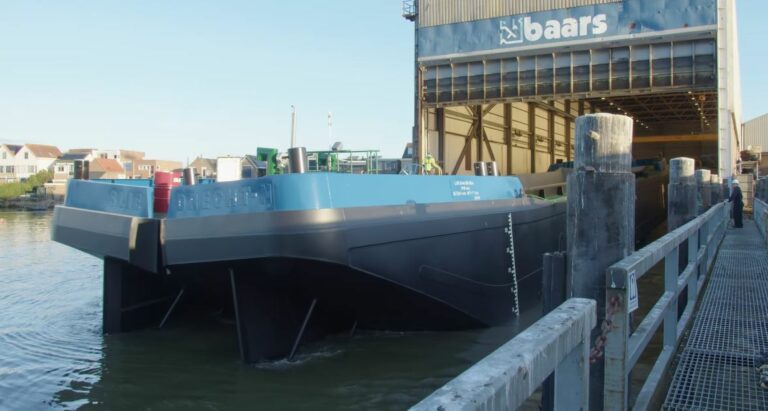 A split hopper barge is a vessel used for installing soil, sand or stones (dredge material) – usually operating in conjunction with backhoe dredgers.
Powered by two hydraulic cylinders, the bottom of the barge splits like a grab. When sailing, the parts are kept closed by a number of locks.