Water injection dredger L'Ostrea baptized
Grand Port Maritime de Bordeaux' water injection dredger (WID) L'Ostrea was baptized in a naming ceremony last week.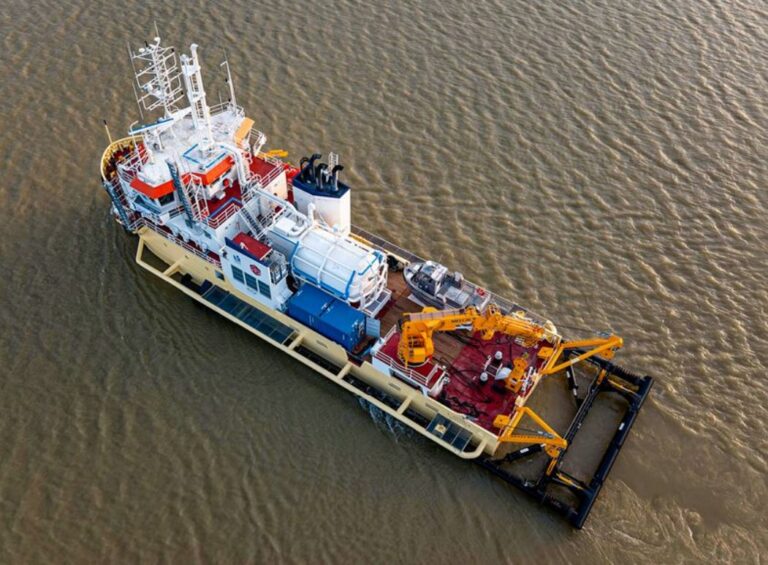 MOTAS Dredging Solutions was responsible for the engineering and delivery of the complete dredging installation including the dredging control and monitoring system.
For this project, MOTAS Dredging Solutions made an interchangeable design which can be outfitted on other vessels as well.
With the dual-fuel engines, the dredger will be able to burn liquefied natural gas or marine diesel oil. Compared to diesel, natural gas emits 25 % less carbon dioxide (CO2), 80 % less nitrogen oxides (NOx), and almost no sulphur dioxide or particulate matter.
By using this type of fuel, combined with electric dual fuel propulsion, which is more energy efficient, and water injection dredging, Bordeaux Port Authority will be able to maintain the port accesses and equipment in a more environmentally-friendly way.
The L'Ostrea will work on the quaysides and on the navigation channel, in addition to the trailing suction hopper dredger (TSHD) Anita Conti.
She will replace the La Maqueline, a grab hopper dredger dating from 1984, that was recently sold.