Poole Harbour Commissioners (PHC) have just announced that Jenkins Marine Ltd is conducting dredging operations at Cobbs Quay Marina and Davis's Boatyard in Holes Bay.
Cobbs Quay at Hamworthy in Poole Harbour is one of MDL Marinas Ltd 's biggest marinas, totalling just under 1,200 boats.
As reported, Jenkins started dredging operations on Monday, November 8th and will stay in the area for the next five to six weeks.
The works are being carried out by the backhoe dredger "Doreen Dorward", with the spoil being taken by the hopper barges "Nab" and "Needles" at the 'in harbour' spoil ground East of Brownsea Island and the spoil ground approximately 3NM East of Swanage.
In the notice to mariners No. 29/2021, PHC advised everyone using the marina to navigate with extreme caution when the split barges are transiting Holes Bay, between the bridges and Little Channel, and to keep clear of the "Doreen Dorward".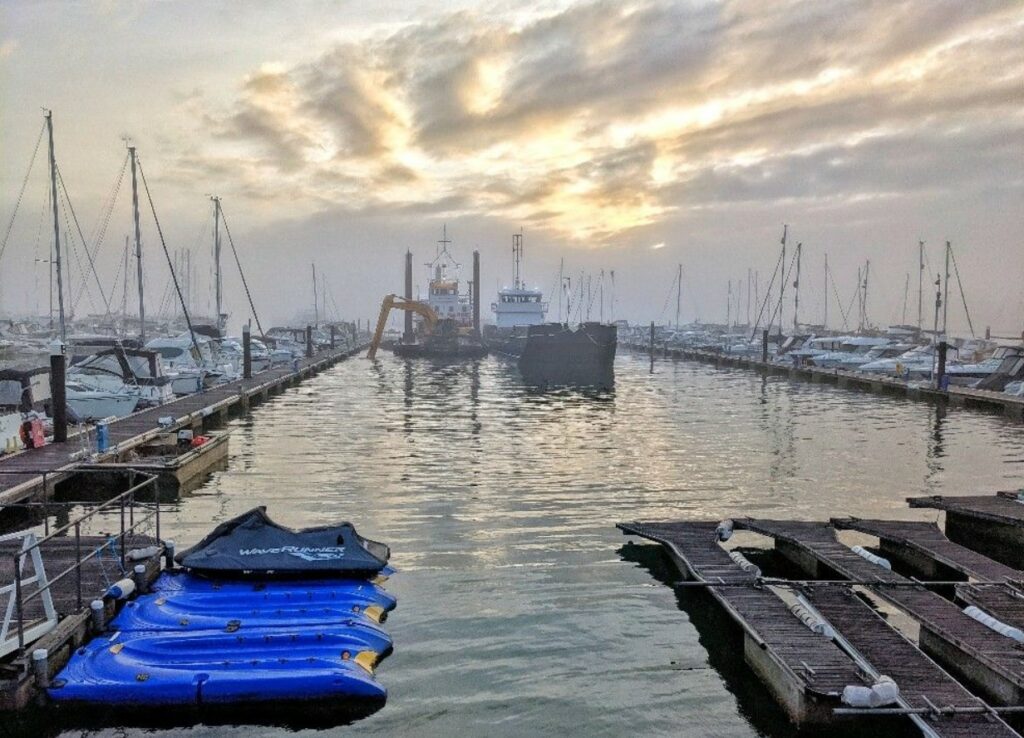 As with many marinas globally, MDL's marinas are subject to ongoing siltation and require regular dredging to maintain water depths to ensure boats don't run aground on the approach and are able to berth safely and stay afloat once inside the marina.
MDL spent £400K on dredging this year to maintain the necessary depth in the marinas for all tides access, but some years the annual dredging requirements can be as high as £1m.
Photo: Suzie Pearce/MDL Marinas Ltd