A new amphibious multipurpose Watermaster dredger has arrived in Misiones, Argentina.
According to Watermaster, Yacyreta Argentina will use the versatile machine for coastal treatment, biomass removal, tree extraction, dredging of excessive mud, and clearing of invasive aquatic vegetation and debris.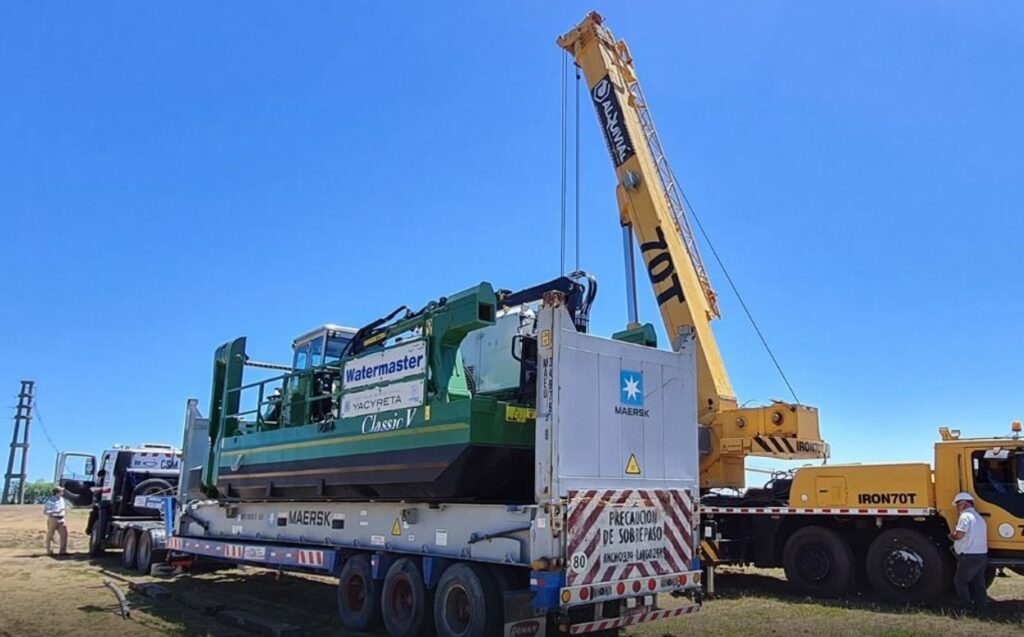 The amphibious multipurpose Watermaster dredgers are used worldwide in maintaining tailings ponds and process water ponds and in recovering valuable materials from drainage ponds and tailings ponds.
With its large selection of heavy duty attachments, the versatile Watermaster can do all the work that conventionally requires separate machines, including dredging, excavating, raking, piling and hammering.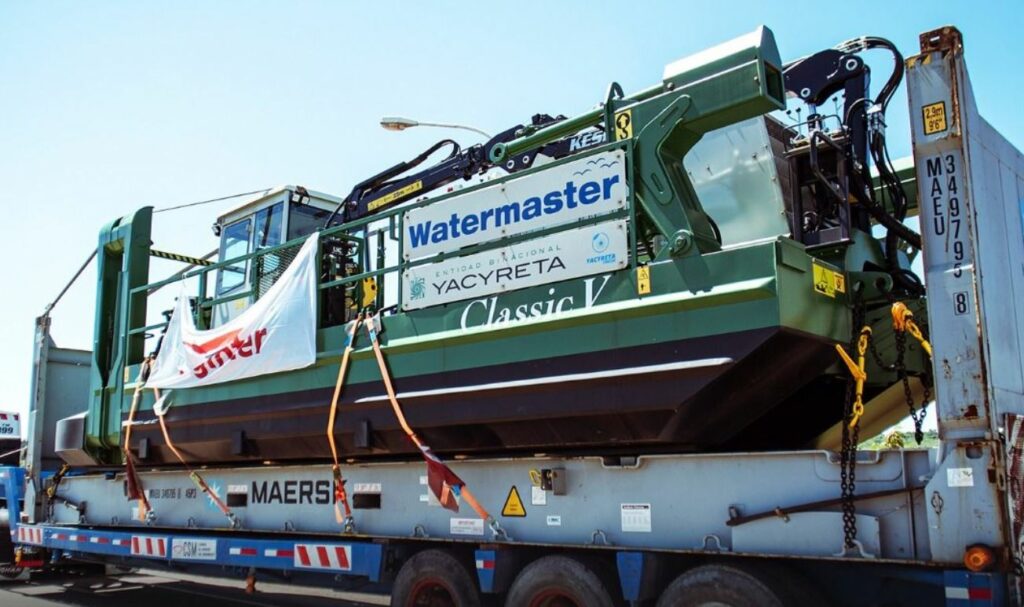 Photo: Yacyreta Argentina