Manson's dredge crews working 24/7
Manson Construction Co. recently published an interesting article titled "Dredging Stops for No One" that tells a little more about Manson's dredge crews and the mindset and values they bring onto every jobsite.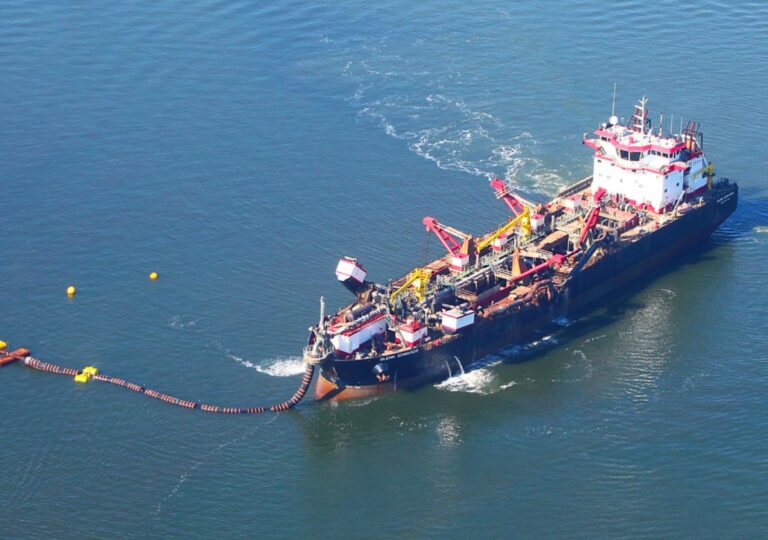 Operating year-round in the dredging industry requires well-maintained vessels crewed by experienced personnel working day in and day out. Dredge crews spend half their lives out on the water, typically working assignments of four weeks on and four weeks off.
Whether it's maintenance dredging at Wilmington Harbor with the hopper dredge GLENN EDWARDS or replenishing miles of sand along Galveston Beach with the BAYPORT, Manson and its crews are at the forefront of marine dredging operations.
According to GLENN EDWARDS Captain Ken Penwell, dredging stops for no one. "Dredging is 24/7, 365 days a year, which means our vessels are always on the job," he explains. "It's not uncommon for crews to put in overtime to ensure things are in place for the next day."
Manson's dredge crews have all worked together for quite some time. They bring years of experience to dredging projects, with some staying on one vessel their whole careers, while others bounce around as new dredges join the fleet.
The crew is a unique collective, hailing from various regions of the U.S. The days are long, and the work is tough, but they always manage to get the job done.
To read the whole article please visit Manson Construction Co. website on this link.