For the new locks in Terneuzen, MPS' customer DEME Group is the contract partner in the joint venture SASSEVAART – in charge of all dredging works on the project.
A MPS – Modular Pontoon Systems pontoon is used for the excavation work with two Liebherr HS 895 HD grab cranes with a weight of approximately 200 tons installed on it, after which the excavated soil is compacted with a soil compaction machine and then pumped with a pump installation.
"This working method has resulted in virtually no truck traffic to move the excavated soil, which has relieved the traffic on and around this huge project," said MPS.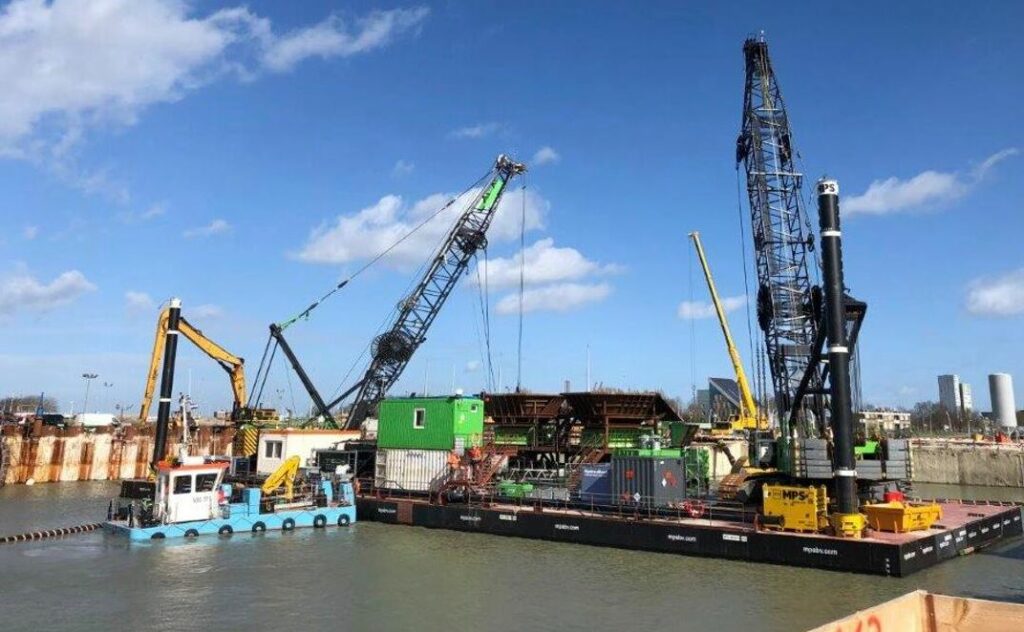 The lock complex in Terneuzen, with three locks, provides access to the Ghent-Terneuzen Canal and is a crucial link in the Seine-Scheldt connection. To combat future capacity problems, a large New Lock is being built at the location of the existing Middle Lock (built in 1910).
At 427m long, 55m wide and 16.44m deep, the lock will become one of the largest in the world, similar in size to the locks in Antwerp, Amsterdam and Panama.
The new lock, expected to be operational in 2023, will provide better access to the ports of Ghent and Terneuzen, and a faster shipping flow between the Netherlands, Belgium and France.