After travelling 700 nautical miles from her home base in Brisbane, the largest Australian-owned backhoe dredge Woomera has arrived in Townsville for her next assignment.
The Woomera will call Townsville home for the next two years as the Port of Townsville moves to the next phase of their $232 million Channel Upgrade project.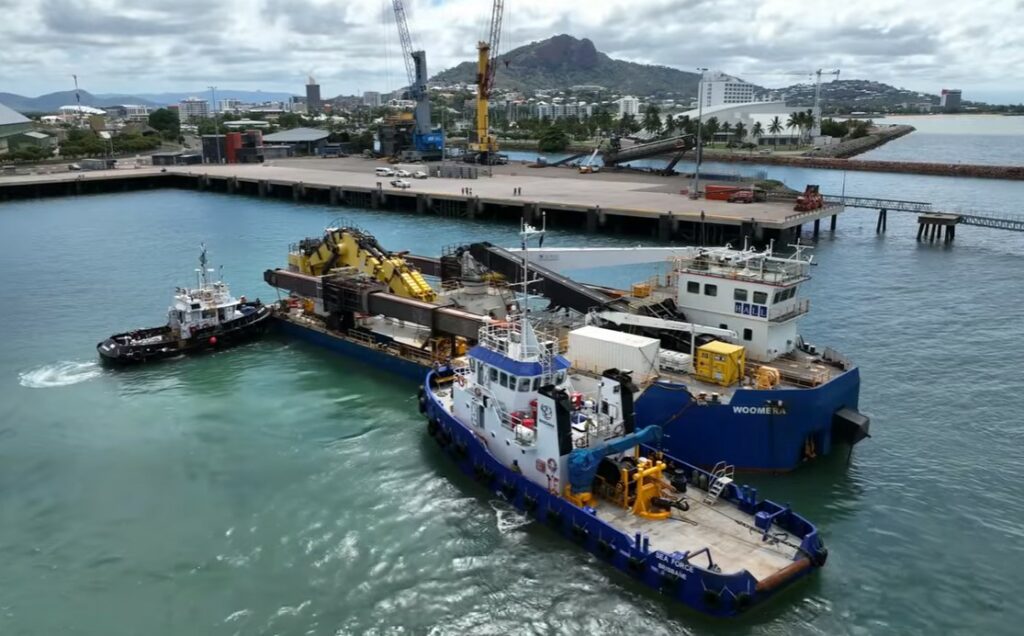 The Port of Townsville is northern Australia's largest commercial port and provides a vital link for the mining, agricultural, construction, energy, general cargo, retail, Defence and Cruise industries.
The $232m Channel Upgrade project will see the Platypus channel (Port end) widened to 180m, tapering to 120m offshore, to accommodate vessels up to 300m in length when completed in 2023.
Photo: Port of Townsville