Van Oord's trailing suction hopper dredgers (TSHD) Vox Amalia is currently busy working on northern Europe's largest infrastructure project – the Fehmarnbelt tunnel.
When completed, the project will remove a bottleneck, reduce travel time and strengthen links between Scandinavia and Central Europe.
Upon completion, the journey between Rødbyhavn, Denmark, and Puttgarden, Germany, will take 7 minutes by train and 10 minutes by car.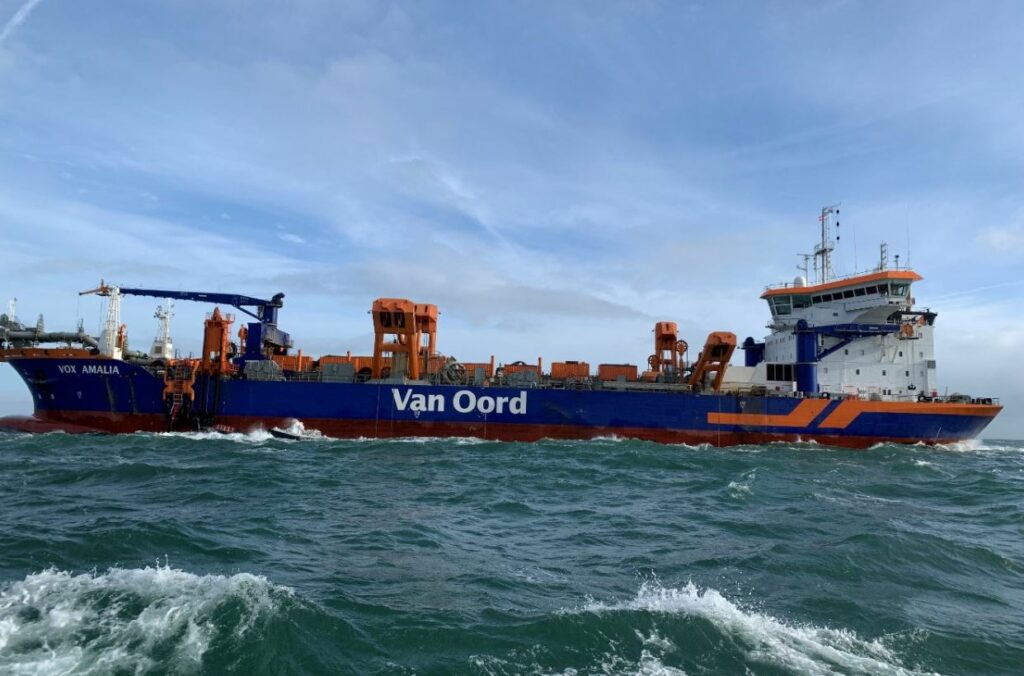 With the special vacuuming arm that is equipped with pipes, the TSHD can suck material from the ocean floor into the large cargo room.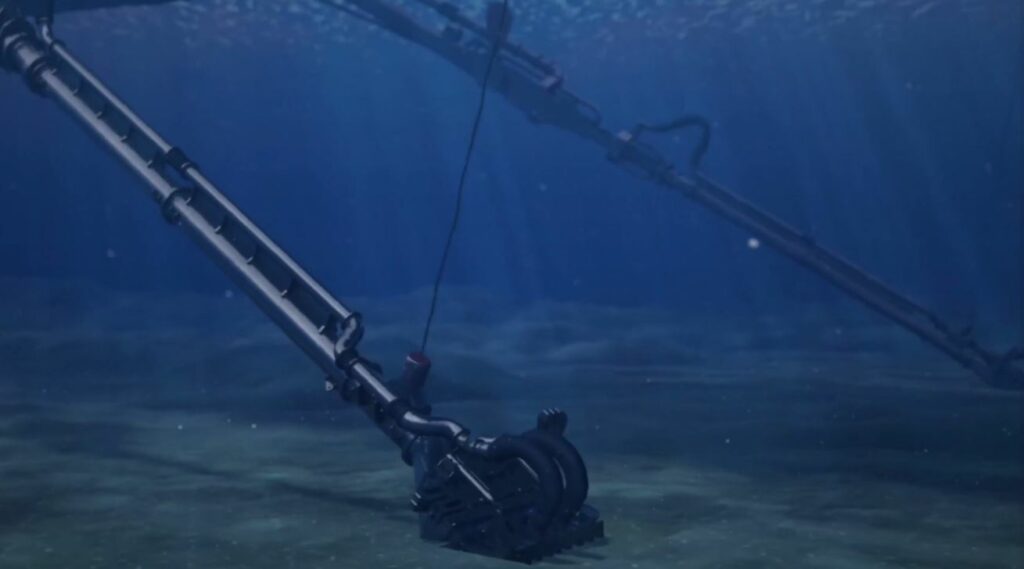 From here, the material via long pipes is pumped in behind the giant to the new land and natural areas east of Rødbyhavn.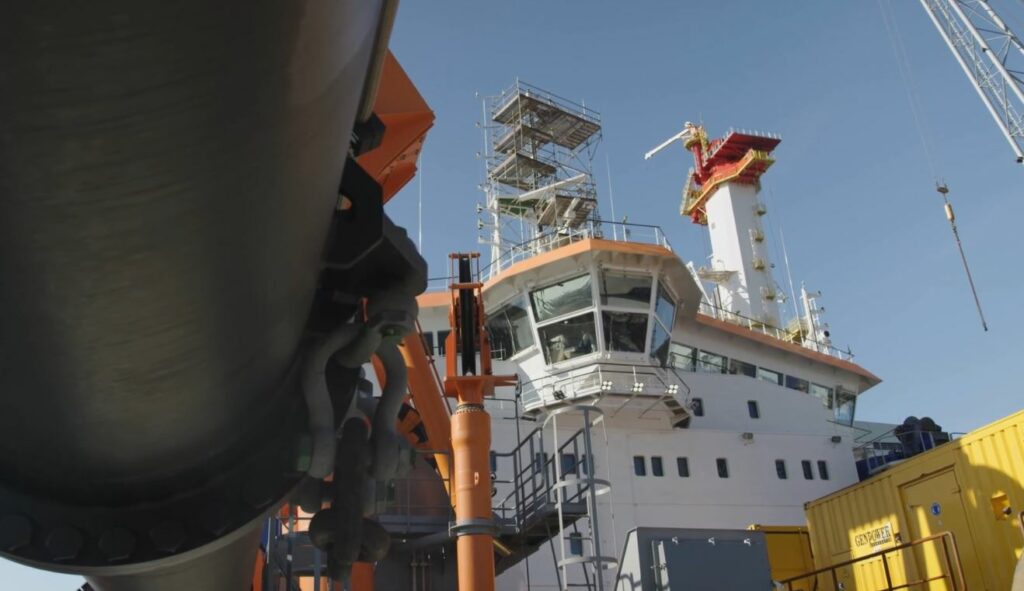 Femern A/S is tasked with designing and planning of a fixed link between Denmark and Germany across the Fehmarnbelt.
They are a subsidiary of the Danish, state-owned Sund & Bælt Holding A/S, which has experience from the construction of the fixed links across the Great Belt and the Øresund.