Spotlight on Moscow Canal maintainance
The requirements for financing of the Moscow Canal to ensure normal level of hydraulic engineering facilities by 2035 is estimated at RUB 90 billion ($1.2 billion).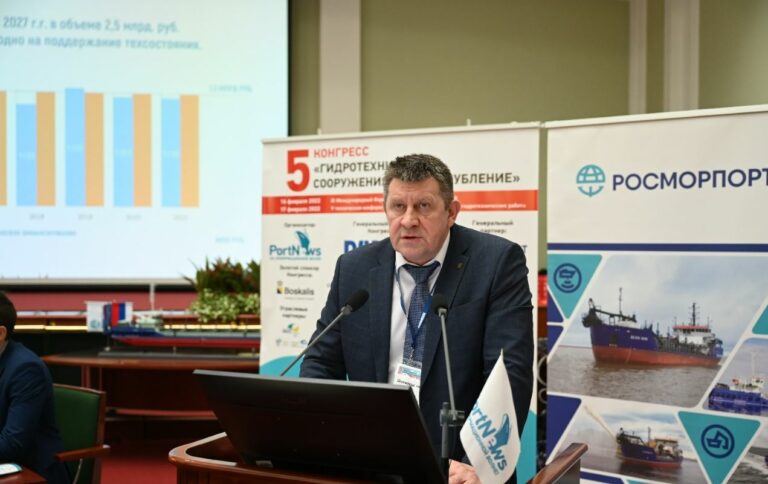 This was revealed earlier this week by Oleg Shakhmardanov, Head of FSBI Moscow Canal, at the 5th International Congress "Hydraulic Engineering Structures and Dredging", hosted by IAA PortNews in Moscow.
The maintenance and capital repair works on the waterway should be extended for 2023-27 in the amount of RUB 2.5 billion ($33 million).
According to Shakhmardanov, RUB 400 million ($5.2 million) is needed annually for maintenance of the canal facilities.
In 2021, the Moscow Canal carried 25 million tonnes of cargo.
Key navigable routes of the company run across the Rybinsk Reservoir, along the Volga River from Tver to Khopylevo, along the Moscow Canal, the Moskva River and the Oka River from Kaluga to the Saeima canal.