Work to expand the two-way section of the Suez Canal by 10 kilometres is moving ahead, but widening of the whole waterway is too expensive to be viable, Osama Rabie, Suez Canal Authority Chairman (SCA), said.
The project will cost 3 billion Egyptian pounds ($191 million) and will be completed and inaugurated by the end of June 2023.
During his recent inspection tour, Rabie said that 14 pct of the dredging work has been completed so far.
Also, he added that 11 million cubic metres of sediment had been removed from the canal since expansion efforts started last June.
The Chairman was speaking on a dredger north of Suez, about two kilometers from the location where the Ever Given got stuck last March.​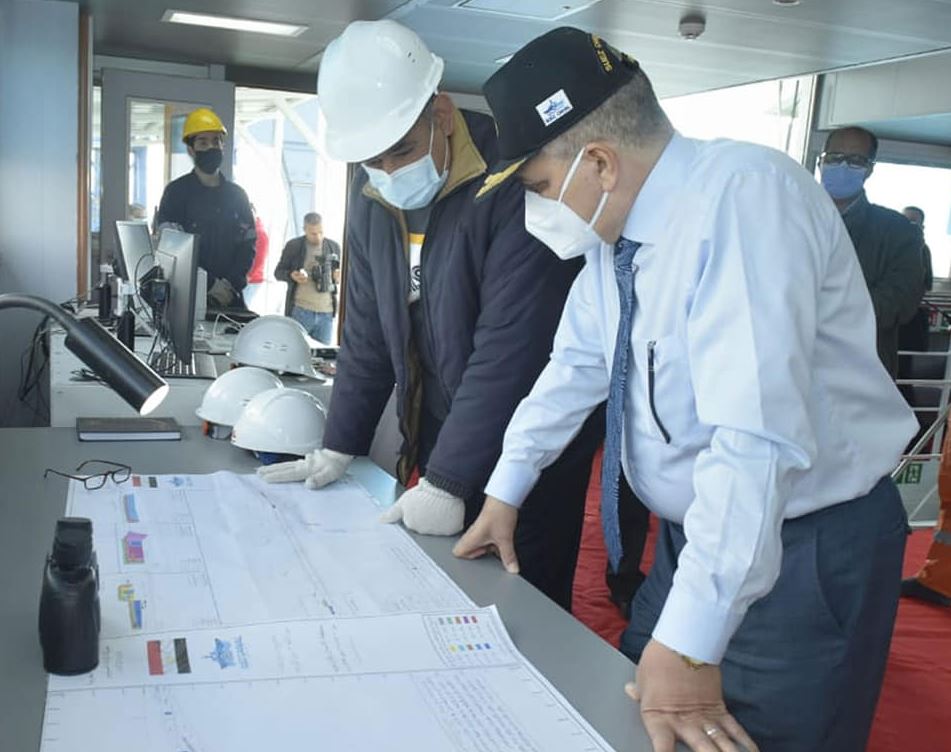 According to Rabie, the main goal of the work is to increase traffic safety, and that transit time to pass through the canal will remain at 11 hours.
Currently, the majority of the canal's length comprises a single traffic lane, with two bypasses that allow two ships to move in opposite directions.