Bay Island Drainage District's brand-new IMS Model 5012 LP Versi-Dredge maintains over 20 miles of drainage canals using the IMS Broadcaster discharge attachment.
The material is deposited on both sides of the canal and the water runs back to the canal leaving a thin layer of nutrient rich silt on the farmland.
The canal flow is maintained, and no discharge pipe or dewatering site is required making it a very efficient operation, said IMS Dredges.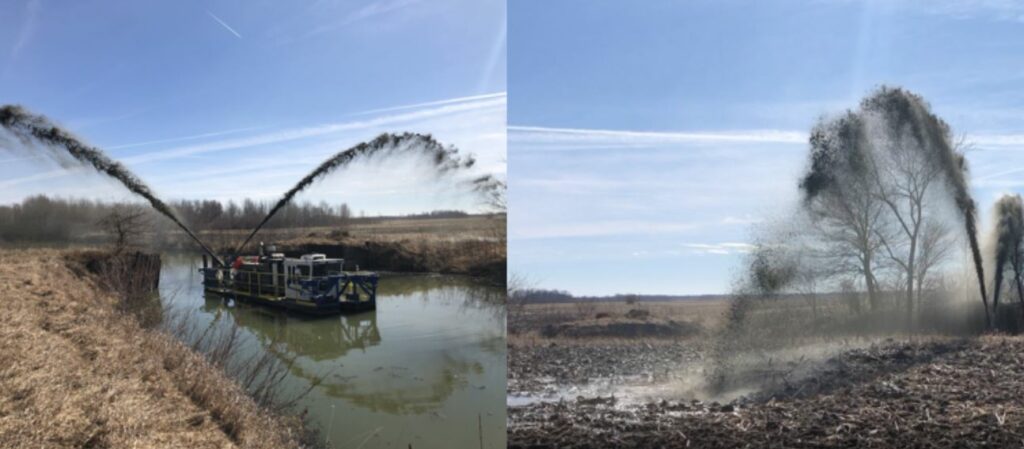 This is Bay Island's second Versi-Dredge.
This one-truck transportable hydraulic dredge features IMS's patented Starwheel® drive self-propulsion system eliminating the need for cables or spuds.