Van Oord's hopper dredger Rotterdam arrived in Harwich Harbour this morning to carry out routine maintenance dredging under the £120m capital Channel Deepening project.
With a carrying capacity of 38,000 DWT, TSHD Rotterdam is amongst the largest dredging vessels ever to visit the harbour.
From approximately the 16 March 2022, for a period of about 07 days, the trailing suction hopper dredger Rotterdam will carry out dredging operations in Harwich Harbour, said HHA in the notice.
As reported, the Rotterdam will assist with the deep-water channel dredging project. During the stay, the dredger will be using the Inner Gabbard disposal site.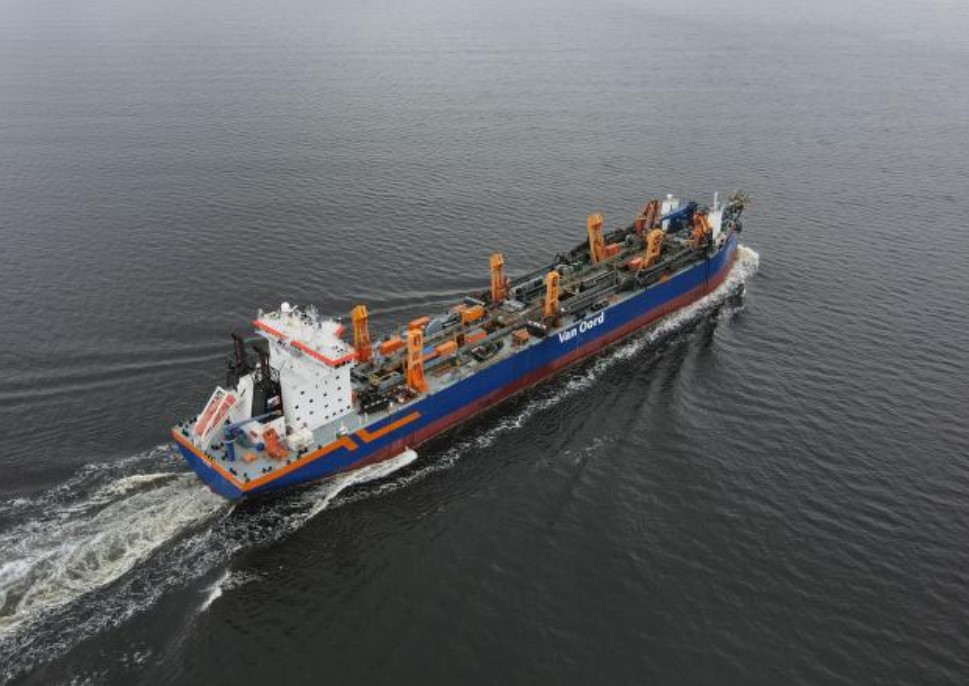 Deepening of the Harwich approach channel and the harbour is being performed by a joint venture of Dutch dredging contractors, Royal Boskalis Westminster and Van Oord.
This enormous dredging project will last approximately 18 months. The work will include removal of approx. 15 million cubic meters of silt, sand and clay by using trailing suction hopper dredgers and a large backhoe dredger.