Southsea Coastal Scheme is moving forward according to schedule.
According to the latest project update, the delivery of rock took place March 26-27 during the day – with the tides in two sessions each day 03:00 to 11:00 and 16:30 to 23:00.
The latest model Dave from Ovenden Earthmoving was Involved in these operations – part of the team moving the granite rock armour into position.
The Southsea Coastal Scheme is responsible for delivering new sea defences along 4.5km of seafront, from Old Portsmouth to Eastney.
The main goal is to create new defences at the seafront – significantly reducing the risk of flooding for the next 100 years.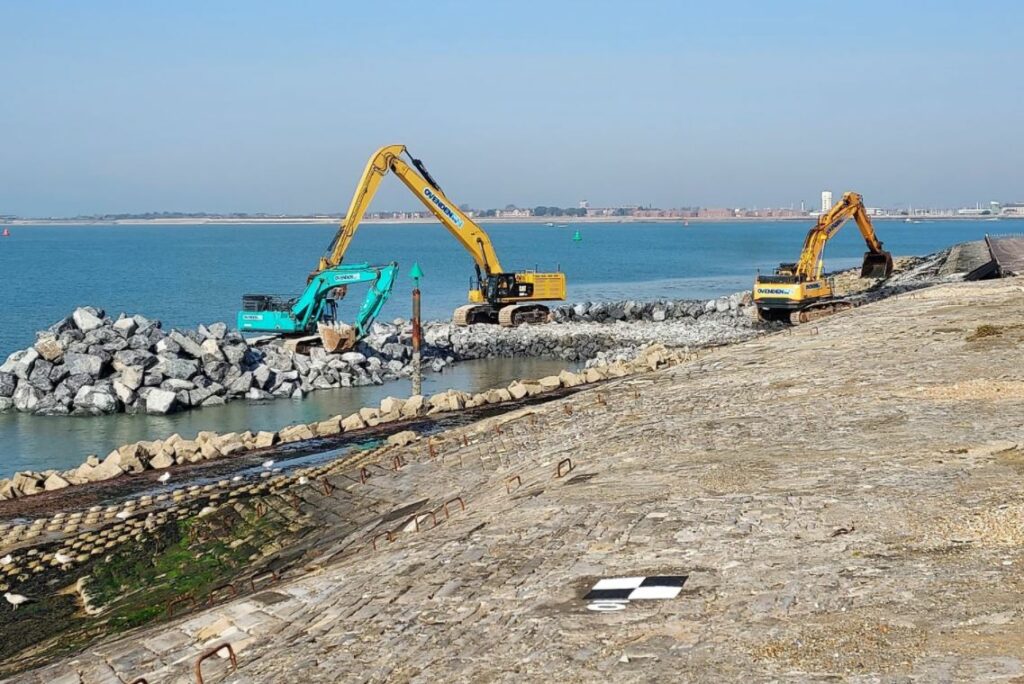 "Our team from Ovenden Earthmoving is working closely with Boskalis Westminster to move the granite rock armour into position in the new defence that stretches 25m out to sea," according to the latest update.
"We are using two size grades of rock to create the revetment (sloped structure) at Southsea Castle."
Also, they are placing 'core' rock on top of the geotextile. This is best described as a base of smaller rocks, each one weighing between 60 and 300 kilograms.
On top of this, two layers of larger rock armour are placed and interlocked.
The grading ranges from 1-3 tonnes with some on the extreme upper limit weighing up to 4 tonnes.
Photo: Southsea Coastal Scheme