The City of Fort Lauderdale, Florida, is committed to ensuring that Fort Lauderdale waterways are clean and safe.
To achieve this goal, crews from Arbor Tree and Land, Inc. (ATL) will use hydraulic dredging equipment to remove sediment from the Tarpon River in the area of SE 9 Avenue.
Setup in the dredging area is scheduled to begin the week of April 5 and the dredging work will start the week of April 11 and continue for 3 months.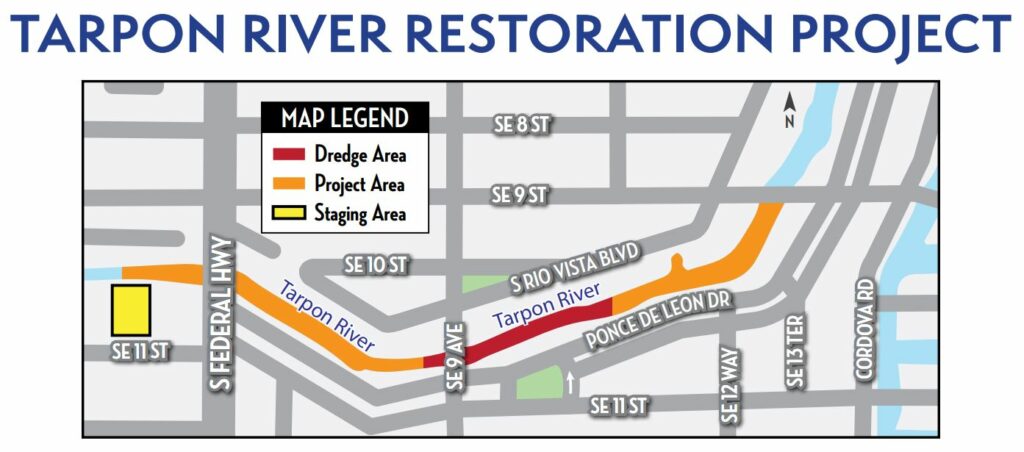 "Crews will be on site Monday through Friday between 8 a.m. and 5 p.m.," the city said in their latest project update.
"Crews will pump the sediment into large bags aboard barges that will trap the sediment and release the de-silted water through a disinfection system before returning it to the river. The bags filled with sediment will be taken to the staging area by barge for proper disposal."
RES Florida Consulting, LLC will be monitoring the site for compliance with issued permits and natural resource protection measures.
Photo: fortlauderdale.gov