Dredge Hurley ready for 2022 season
On April 26, the Dredge Hurley and crew (currently 37 people total) departed its home port, Ensley Engineer Yard, for the 2022 dredging season.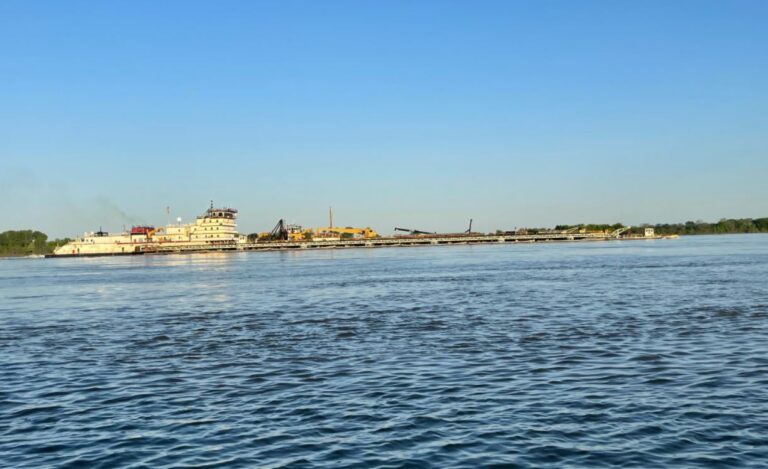 Their mission: To maintain navigable shipping lanes along the western rivers and inland waterways. 
Dredging the river is crucial in many ways as river closures can be detrimental in many different industries.
"We dredge to maintain these waterways and keep it open for commerce," Dredge Hurley First Mate, Kyle Collins, said.
"Millions of dollars' worth of various commodities are transported up and down, and east to west, along these routes, and dredging keeps these lanes open and prevents closures along these trade routes."
Before heading out for the season, the Hurley spent about four months docked at Ensley Engineer Yard.
While home, several of the yard's technical professionals were hard at work on the dredge to make sure she was fit and ready to take on the 2022 season without any hiccups.