On Friday, May 20, around 90 WODCON delegates got up early to visit the construction site of the Fehmarnbelt Tunnel Link.
The visit was promoted as the ultimate attraction of the congress and it really lived up to that promise.
The trip included a sail along the 18 km immersed tunnel alignment between Rødbyhavn (Denmark) and Puttgarden (Germany). During the trip the delegates were delighted to get up close and personal with the heavy duty backhoe- and grab dredger, busy at work clearing the path for the tunnel trench.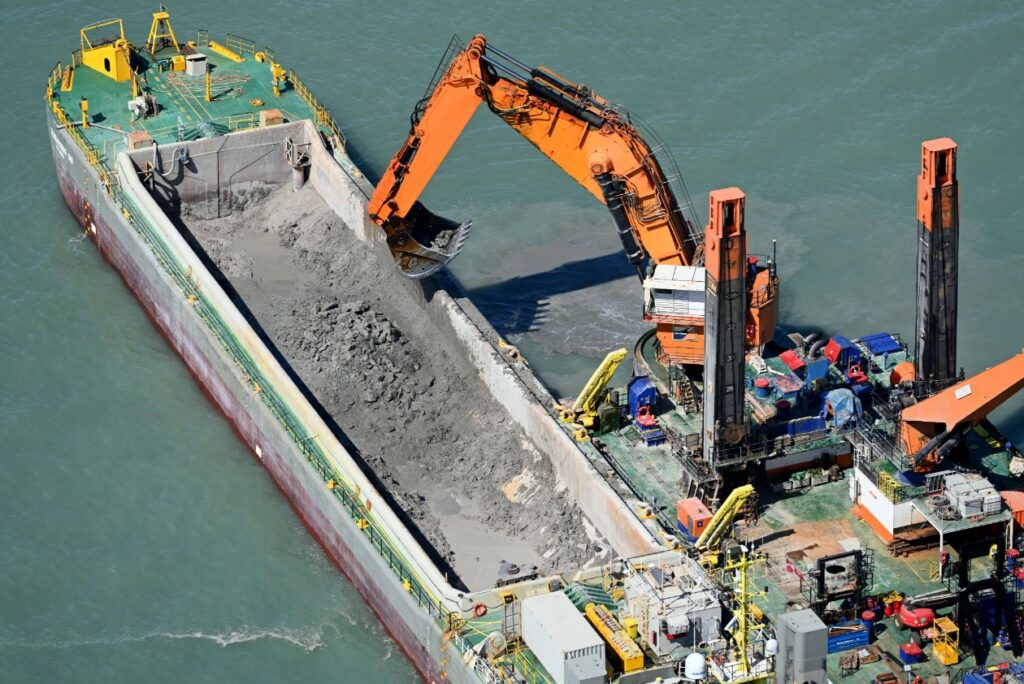 At a distance they were able to see the rest of the fleet, just waiting for their moment to engage in this huge project.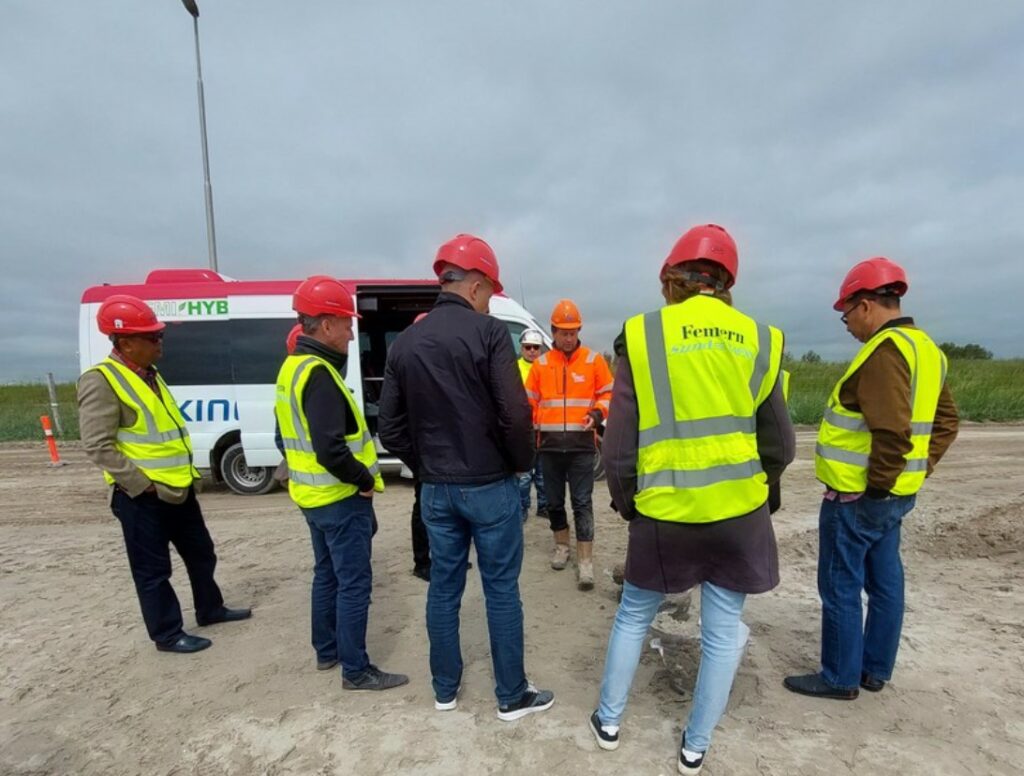 The visit also included a guided tour around the more than 7 km reclamation area being constructed in front of the Lolland coast – with stopovers at a few key spots like the deep pit for the portal building, the huge work harbour, the factory for casting the more than 200 m long tunnel elements and finally the exhibition center in Rødbyhavn.