The City of Palmer, Alaska, recently purchased a new Mud Cat MC-40E, replacing a 20 year old Mud Cat E-Series dredge.
The first dredge, which is still going strong, will be used as state mandated back-up unit.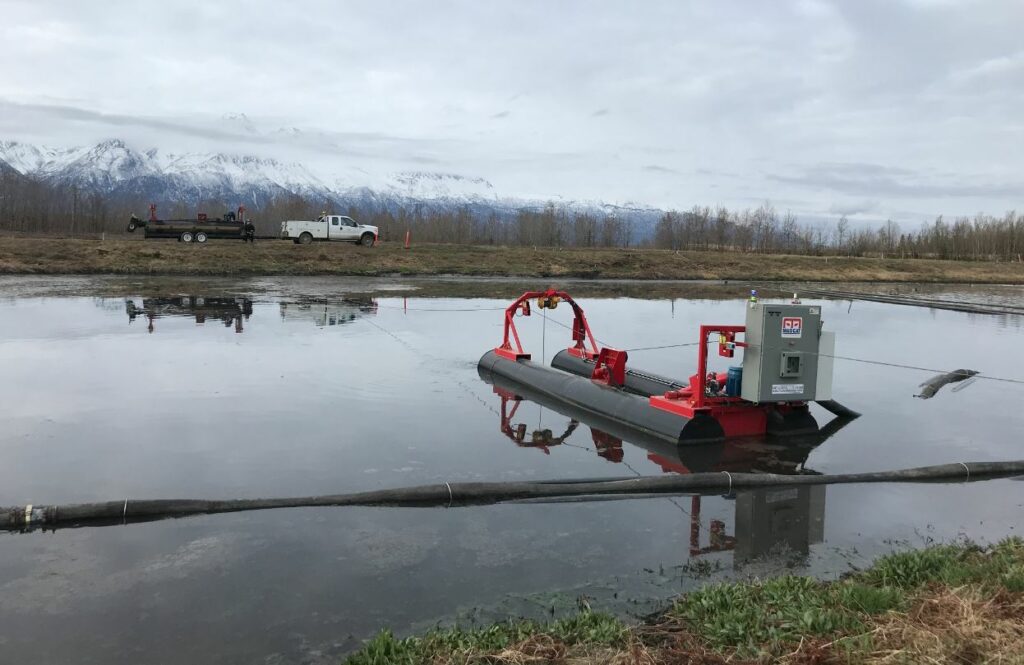 The Mud Cat 40 Electric auger dredge is remote controlled and is the most popular E-Series dredge used for medium flow projects that are pumping into filter presses, geo-tubes, and centrifuges.
Like the 20E, the 40E is easy to transport and fits in a 40 ft. ocean container.
The E-Series auger dredge comes in five standard models and can be customized for specific applications.
According to Ellicott Dredge Technologies (EDT), the system can also be equipped with a PLC (programmable logic controller) to provide automation at industrial or wastewater facilities.