$26M for dredging of the Shrewsbury and Navesink Rivers
New Jersey is about to receive $26 million for maintenance dredging of the Shrewsbury and Navesink Rivers.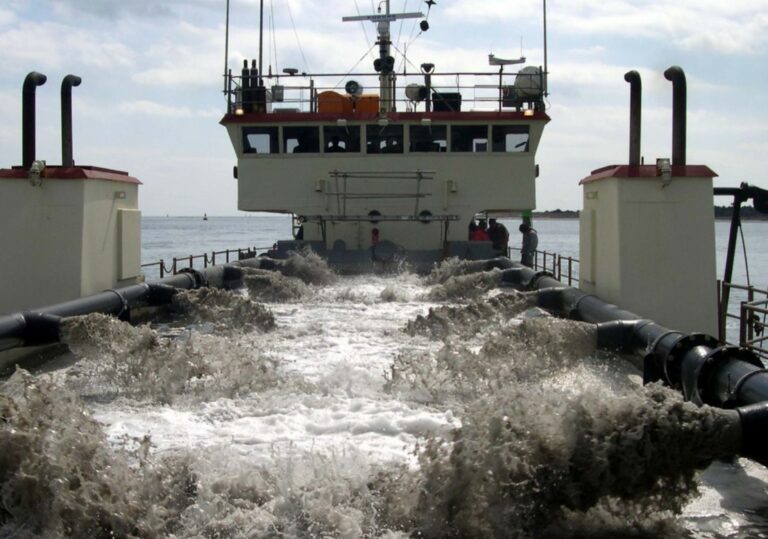 According to Congressman Frank Pallone, the $26 million funding for maintenance dredging of the two rivers is coming from the Appropriations Subcommittee on Energy and Water Development spending bill for Fiscal Year 2023. The House is expected to vote on the underlying legislation in the coming months.
"I'm proud to announce today that New Jersey is slated to receive $26 million to dredge the Shrewsbury and Navesink Rivers. New Jersey's waterways are critical to our state's recreation and fishing industries. I've heard from so many people in the communities along the rivers and the boaters who use the channels regularly about the importance of this project," said Pallone.
Oceanport Mayor Jay Coffey added that this dredging project will greatly improve safety for the boaters and recreational fishing industry that use the Shrewsbury River. "Our residents have been very concerned and vocal about this issue because the Shrewsbury River's health directly impacts all of Oceanport and the surrounding communities. We're deeply grateful to Congressman Pallone for listening to us, understanding the issue, and acting on it by bringing this funding back to Monmouth County."
"Both the Shrewsbury and Navesink Rivers are important waterways for Sea Bright. Many people from our town depend on them for boating and fishing. We couldn't be happier to see this funding come to Monmouth County," said Sea Bright Mayor Brian Kelly.
"The economic and recreational impact of the Navesink and Shrewsbury Rivers cannot be underestimated for Middletown and its the surrounding municipalities," said Middletown Mayor Tony Perry. "Ensuring that these navigable channels are safe for boaters, fishermen, and everyone who utilizes them is of the utmost importance."
"Being a town between the Atlantic Ocean and the Shrewsbury River there are few things more important to Monmouth Beach than the care and continued maintenance of the shoreline and these two bodies of water," said Monmouth Beach Mayor Dave Stickle. "Our town's quality of live is directly affected by the water quality of the Shrewsbury River. Our residents use the river for both recreational and commercial purposes. This dredging project is long overdue, and we would like to thank Congressman Pallone for his efforts advocating for it."
The U.S. Army Corps of Engineers will dredge both the entrance of the Shrewsbury and Navesink Rivers at Sandy Hook as well as the Navesink River to Red Bank and the Shrewsbury River as far as the Branchport Avenue Bridge in Long Branch – a total of approximately 14 miles. This is the federal channel that covers most of the waterway boaters use.