Van Oord's latest addition to the fleet, trailing suction hopper dredger Vox Ariane is undergoing final trials before she goes into operational service.
At the moment the vessel is located off the Dutch coast, carrying out dredging and rainbowing work for the first time.
The Vox Ariane is the first hopper in Van Oord's fleet equipped with an LNG fuel system and an outstanding example of Van Oord's sustainable ambitions. The vessel has a hopper capacity of approximately 10,500 cubic metres and measures 138 metres in length and 28 metres across the beam.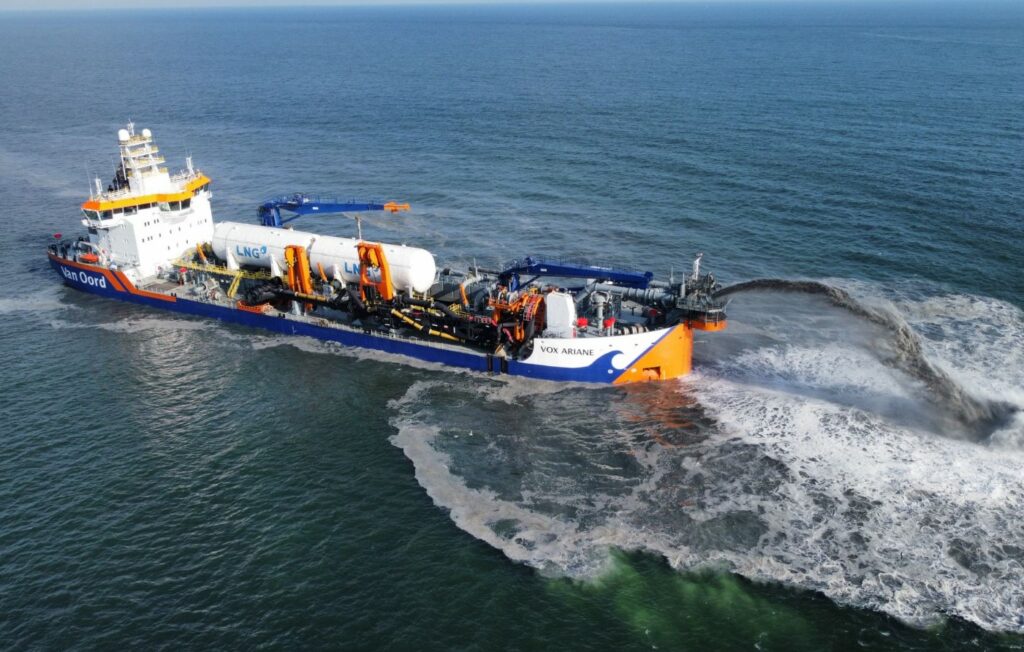 She was built by Keppel Singmarine Pte Ltd at its shipyard in Singapore. The Vox Ariane and its 2 sister vessels (Vox Alexia and Vox Apolonia), which are still under construction, will replace existing vessels and fit in with Van Oord's aim of making its fleet state-of-the-art and more energy efficient.
Their energy-efficient design will reduce fuel consumption and therefore carbon emissions substantially, qualifying them for a Green Passport and Clean Ship Notation.
Photo: Mick van der Meer/Technical Superintendent at Van Oord