The Rotterdam Reef deal signed
In collaboration with the Municipality of Rotterdam, Rijkswaterstaat and Boskalis, the innovative start-up Reefy from Delft will test a modular artificial reef system that protects the riverbank against large ship waves and stimulates the development of nature.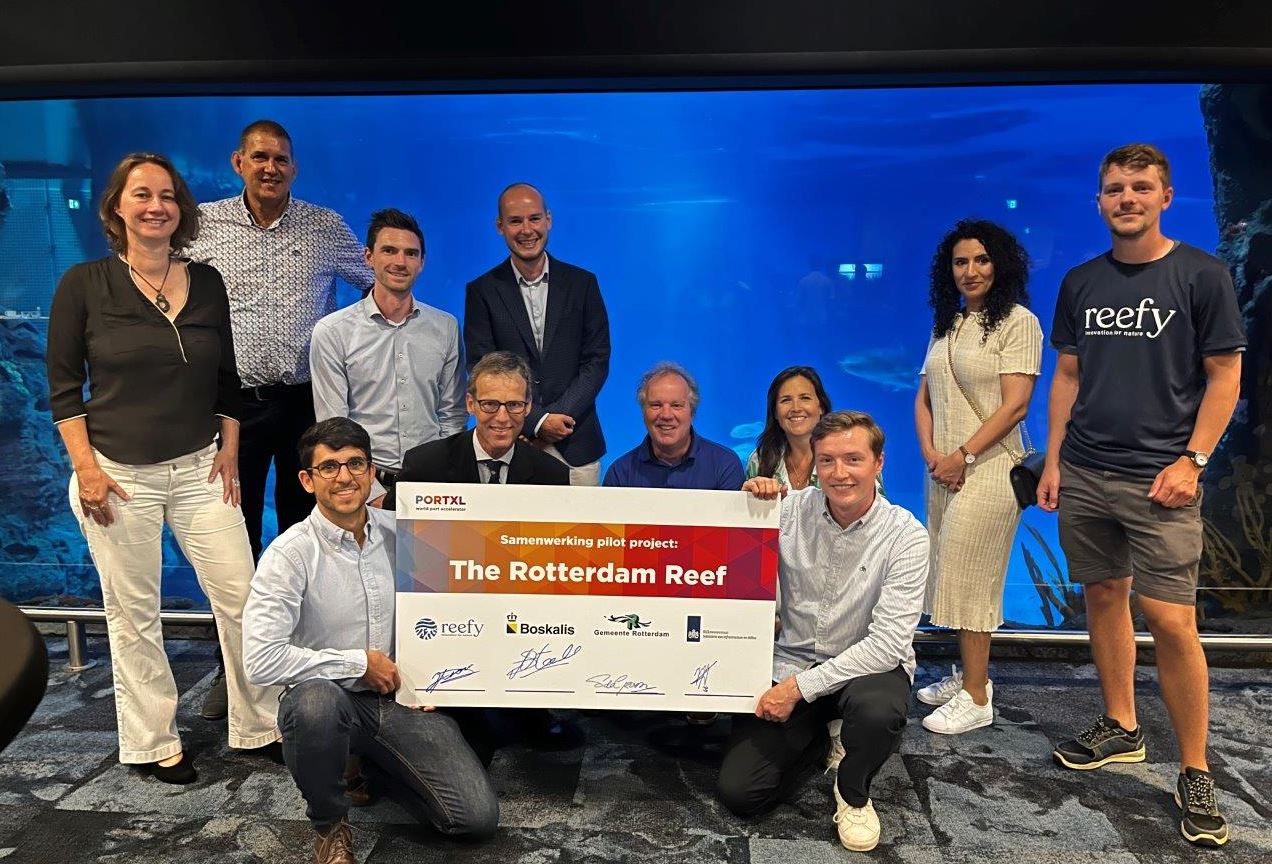 Reefy's innovation consists of massive "Lego-like" blocks, which have been hydrodynamically designed and tested in the Deltares wave flume.
By assembling these blocks underwater, a stable structure is formed that breaks waves but also creates an underwater labyrinth where fish and other species can shelter and breed.
The blocks are made of sustainable concrete with a special texture on the surface.
Boskalis' Artificial Reefs Program supports innovative start-ups in developing products to achieve large-scale positive impact.
For the test set-up, Boskalis will help install the project in the Nieuwe Waterweg with large equipment and expertise.
This project is also Boskalis' fourth artificial reef knowledge development project under the Artificial Reefs Program, with previous placements also in Monaco, Kenya and Panama.
The four parties signed a cooperation agreement on the 24th of June.
The plan is to place the reef, the Rotterdam Reef, in October 2022. The technical stability and ecological development are then monitored to see effects on nature and functioning of the reef as wave barrier.